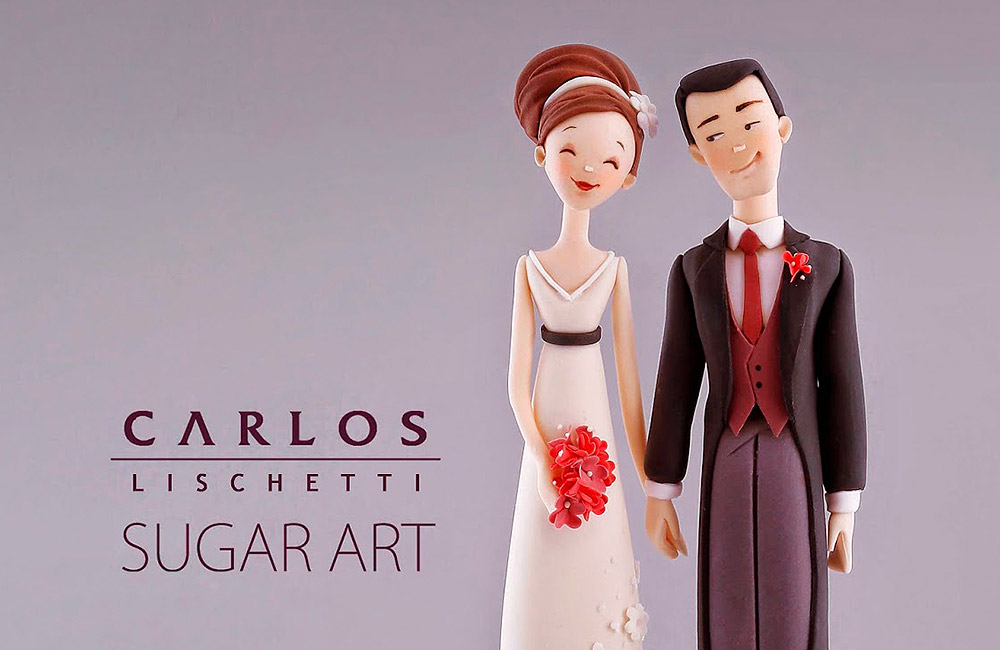 Cake decoration is an art in itself. There are number of sugarcrafters all over the world who are creating masterpieces with sugar paste. Carlos Lischetti from Argentina is one such master sugarcrafter. But he has created a signature style of his own. He mostly creates human and animal figurine cake toppers. Each of them tells a story of its own. There is a sense of motion in most of his works. As if he freezes a live scene on top of a cake. Each of his work has intricate detailing. It is hard to believe that they are actually hand-crafted. Carlos Lischetti currently works as a contributor to Cakes & Sugarcraft Magazine. He also teaches sugar modelling in many schools all over the world. Carlos also wrote books on how to model hand-crafted celebration cakes at home. You can check his latest works at his blog site or follow him in Facebook.
Let's take a look at some of his outstanding sugar sculptures.
N.B. – All these images are copyright protected to Carlos Lischetti.. So please DO NOT duplicate, print or alter them in any way.
Little Jumping Girl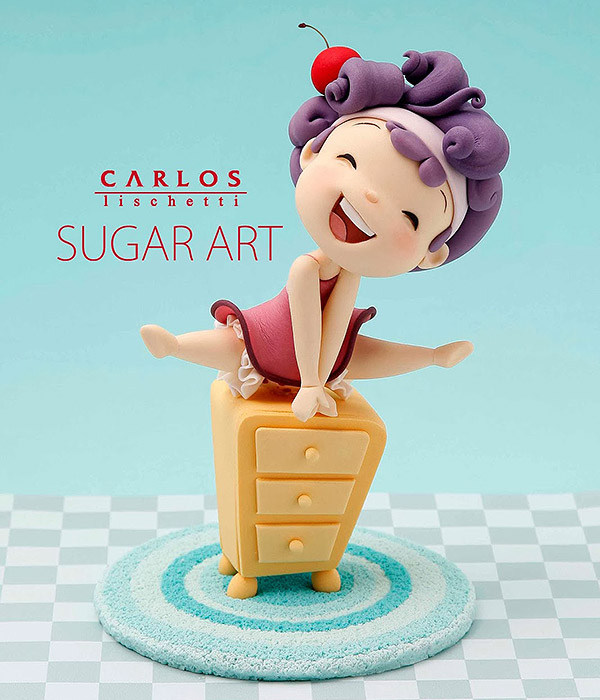 Geisha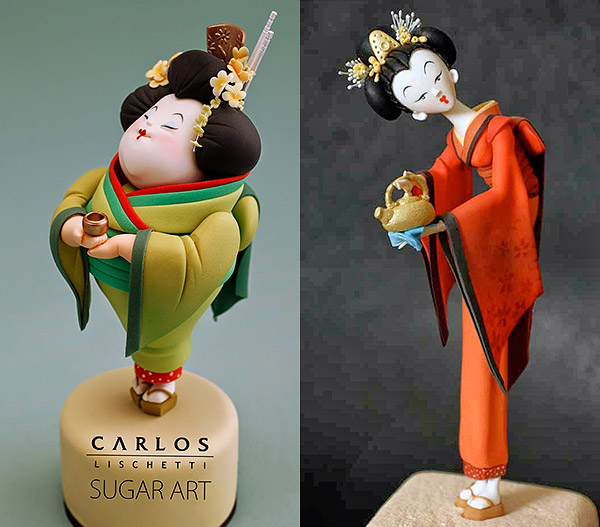 The Quest For Food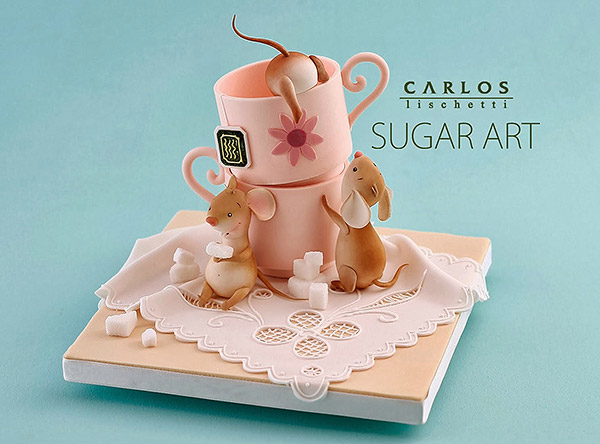 Star Supreme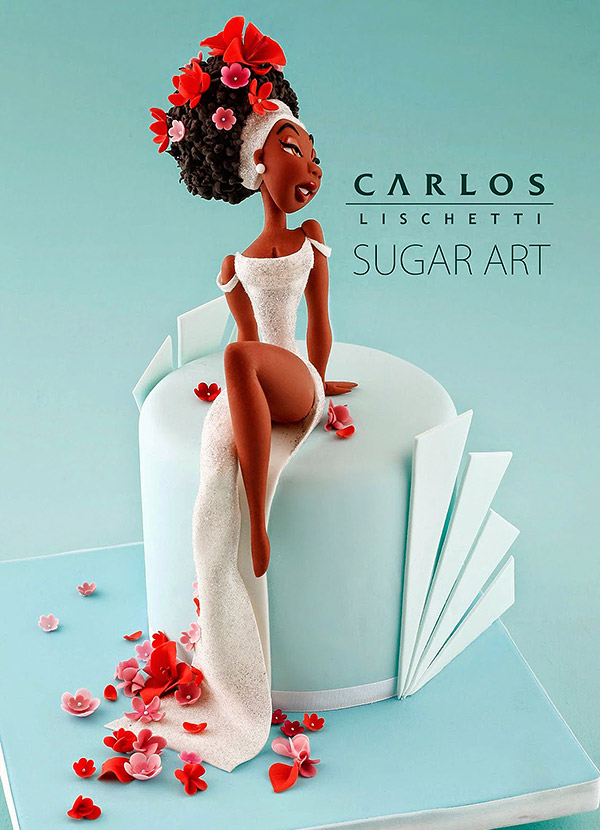 Autumn Breeze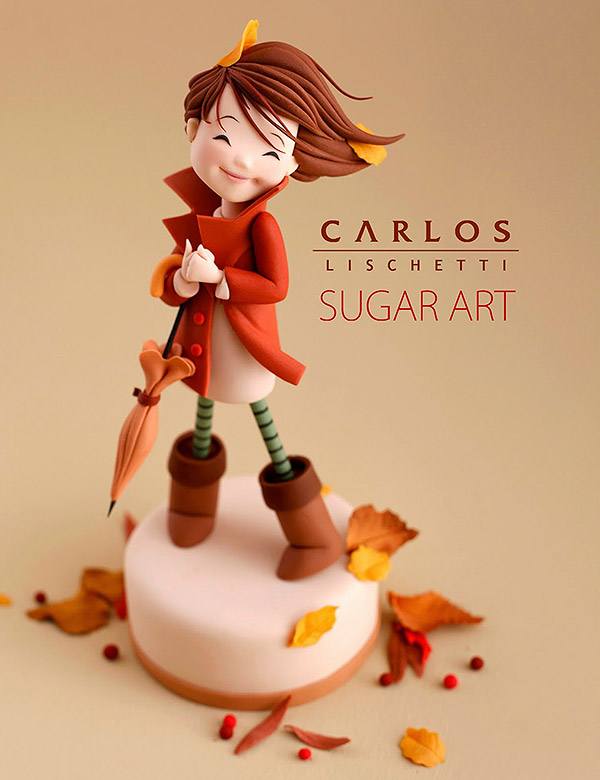 Monty, The Sheepdog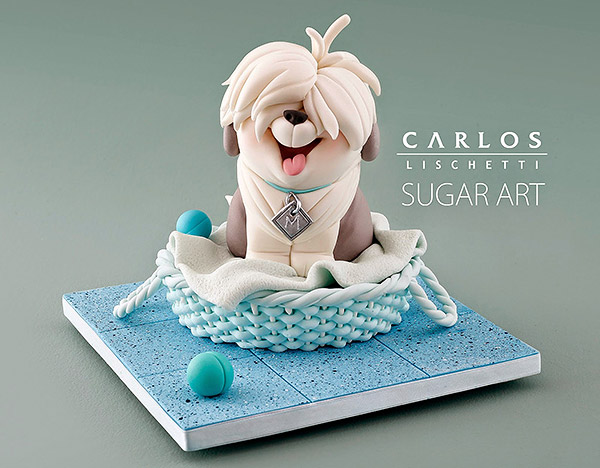 Granny´s Kitchen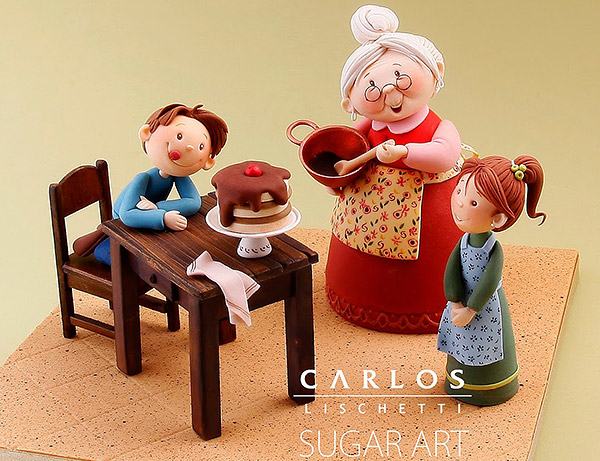 Mother And Baby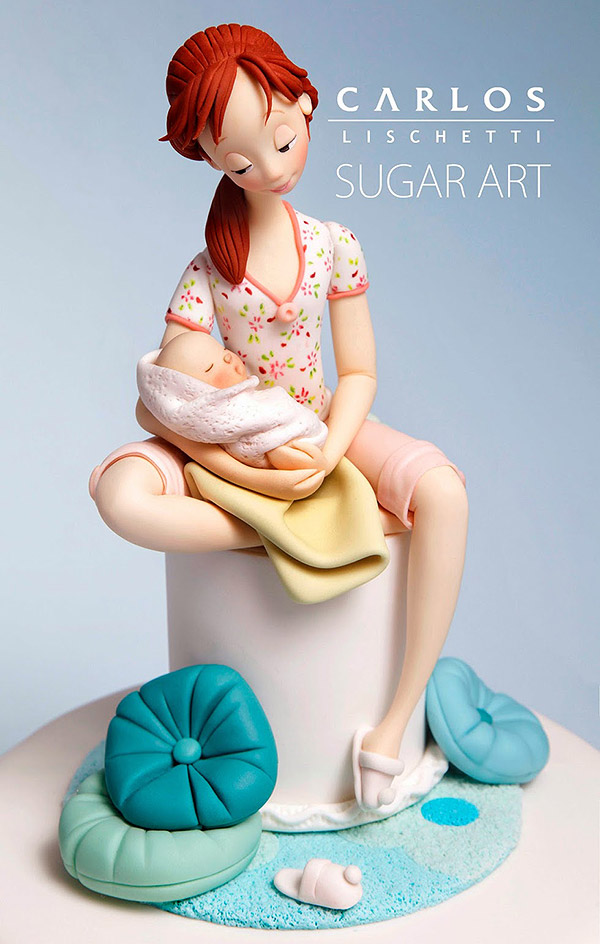 Fashionista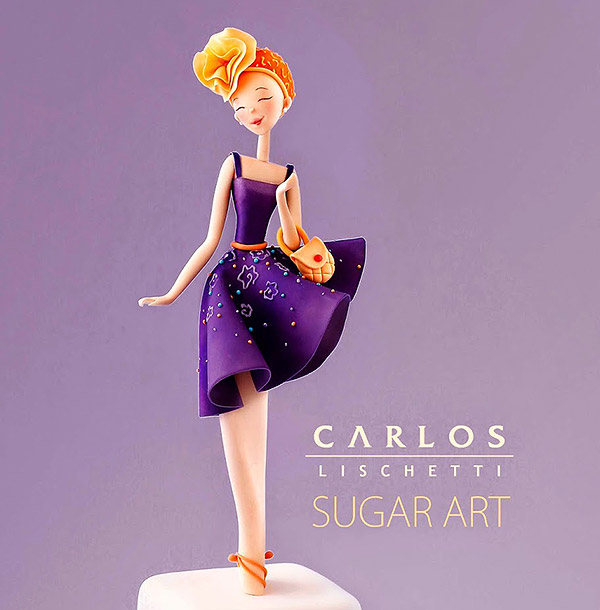 Ballerina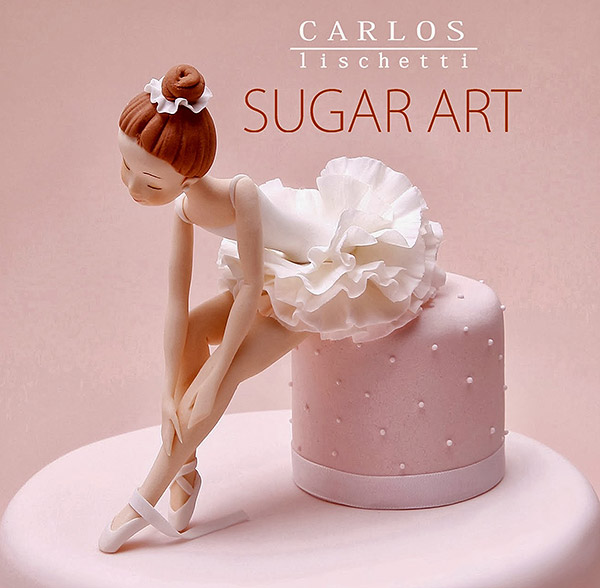 Just Married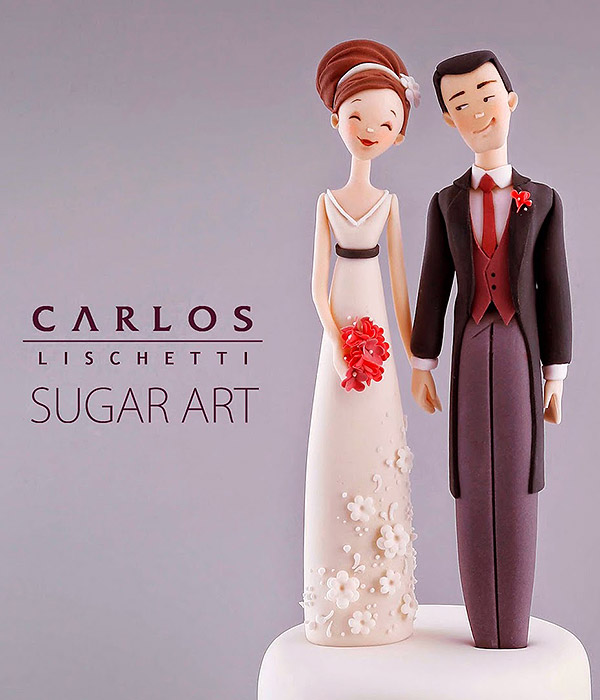 Flying Pig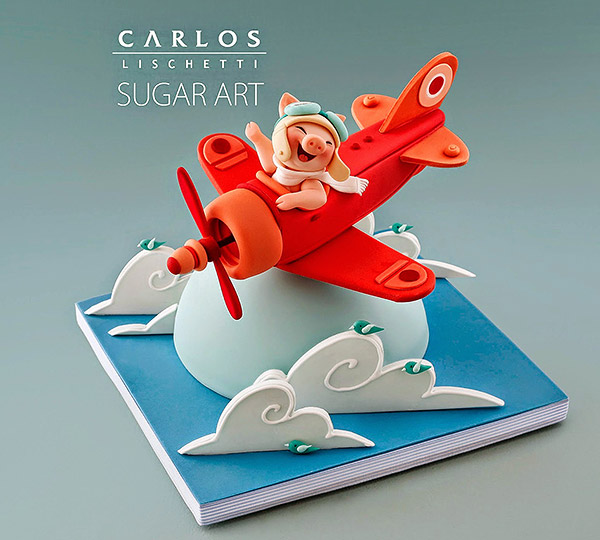 Solar Superhero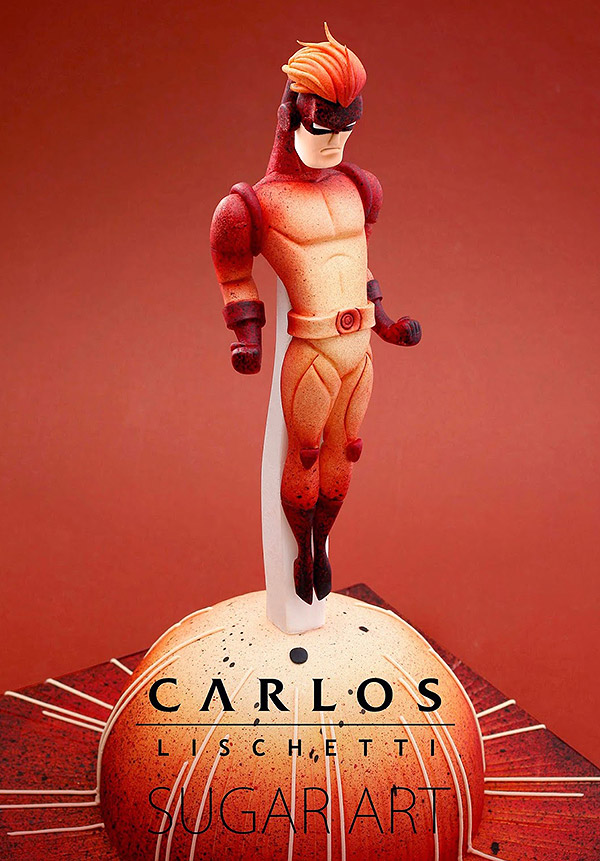 Moulin Rouge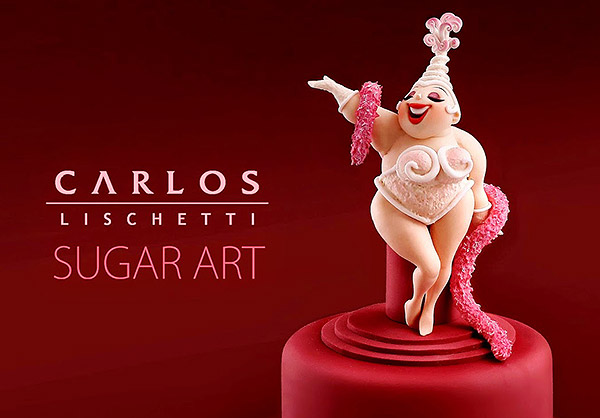 Viking