"Coming soon" or "under construction" pages nowadays have become quite an essential part in the launching of a new website. It's a good way of advertising your site before it gets online. A well designed "coming soon" page will definitely grab the attention of it's viewers and tempt them to come back to visit the site when it's launched. That's why many such pages have the e-mail subscription option or a sign-up form to notify the viewers when it's published. Many people and companies also use these pages to promote their social media links and make a buzz in the social arena while their sites are getting ready to be launched. There's also a technical point of view for putting up an under-construction page. The domain age is an important aspect in Google's search algorithm and so putting up a creative and useful launching page will not only help to pull traffic in future but also help in the SEO and page ranking. Exisiting sites undergoing redesigning are also using such "under construction" pages quite effectively, mostly with stunning designs or with creative tag lines. Whatever it is, day by day the "coming soon" pages are getting highly creative and attractive. Here's a roundup of some of the latest and fresh creative "coming soon" pages. You can view the full design by visiting the original site.
1. Web Wide Media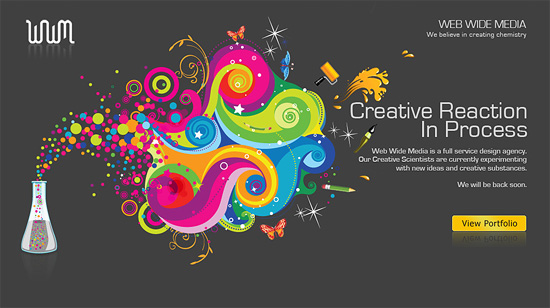 2. nodethirtythree design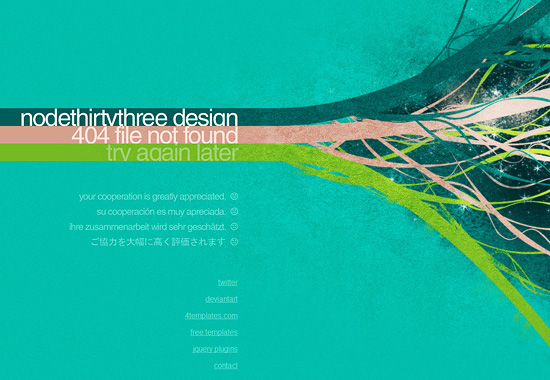 3. world arcade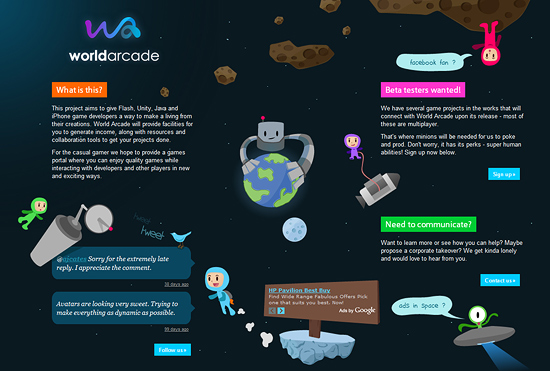 4. css3 Buttons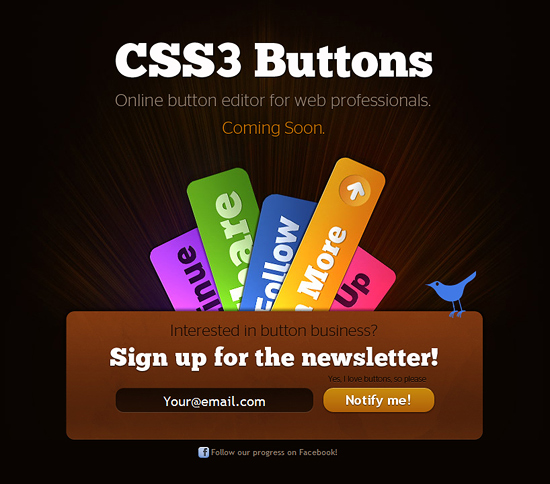 5. fifthcoresolutions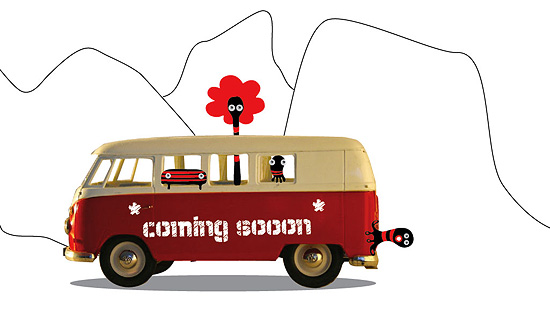 6. BizGen Ltd.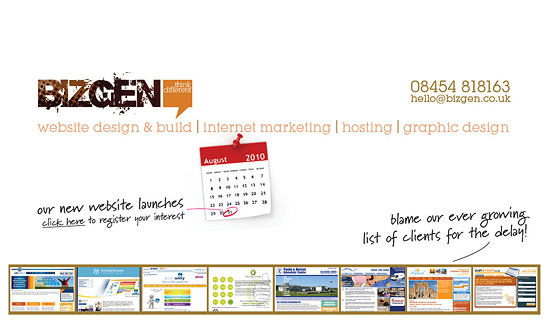 7. Demo Entertainment Group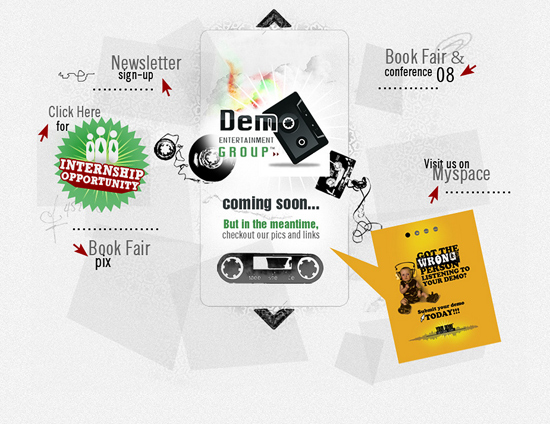 8. Joosy Inc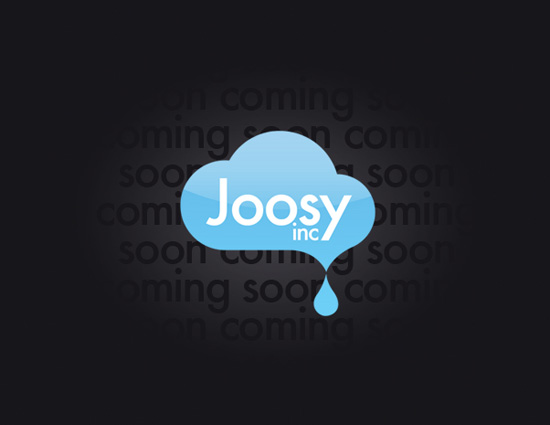 9. Get A Lime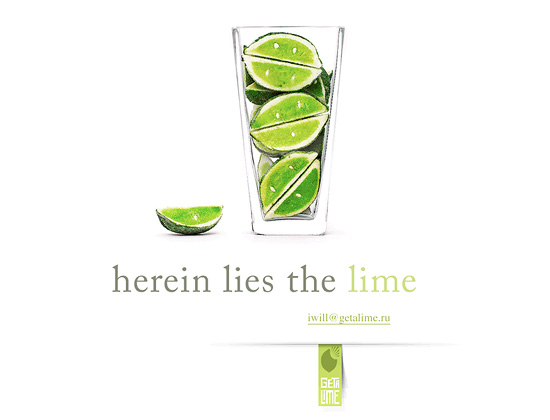 10. logiclogo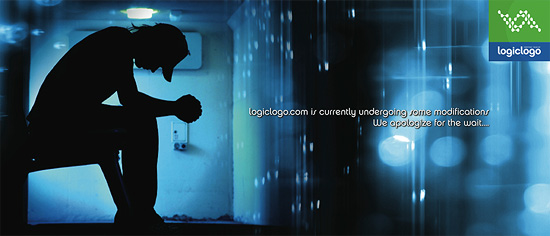 11. La Tunisienne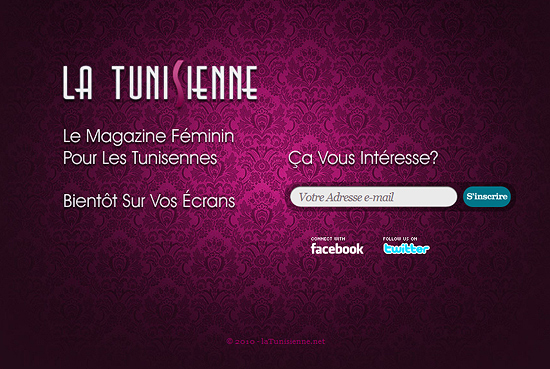 12. madCat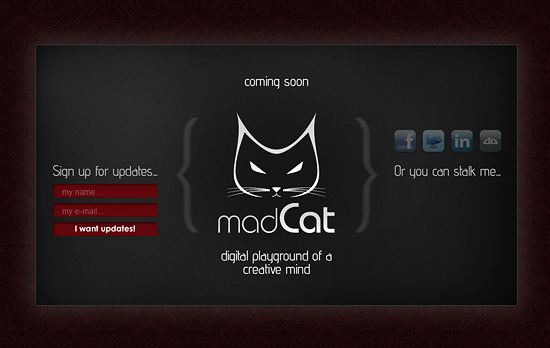 13. Superfood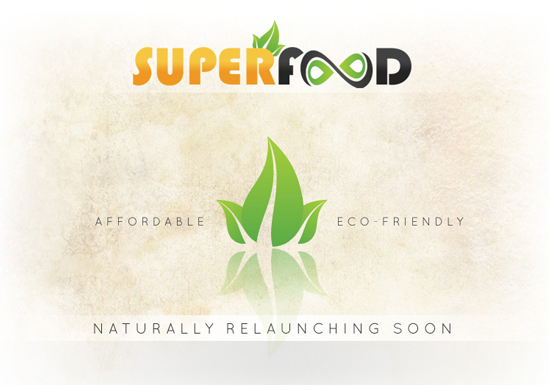 14. Project Evolution Apparel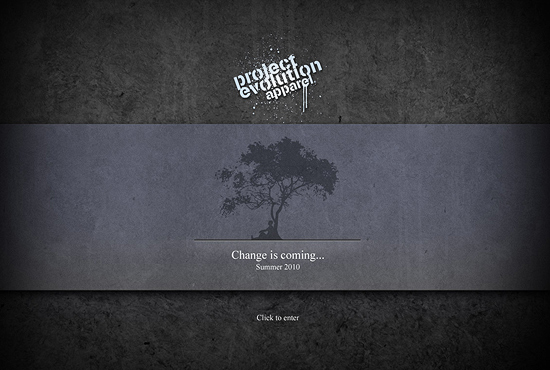 15. Black Label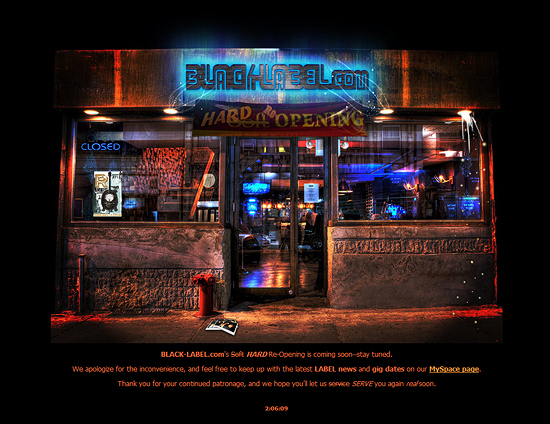 16. Impact Design Works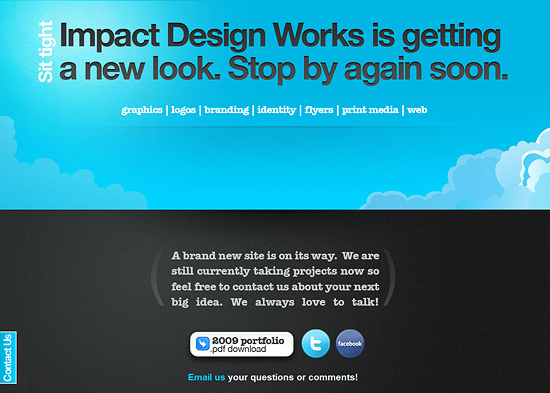 17. Media Upstream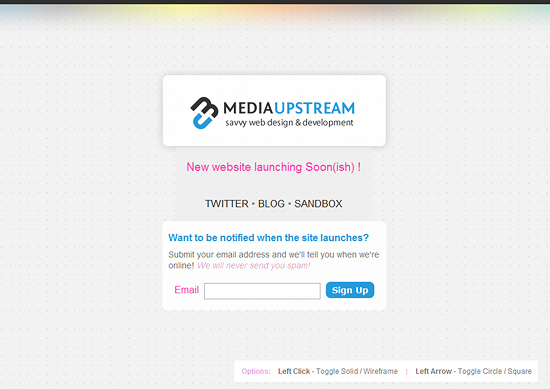 18. nugrove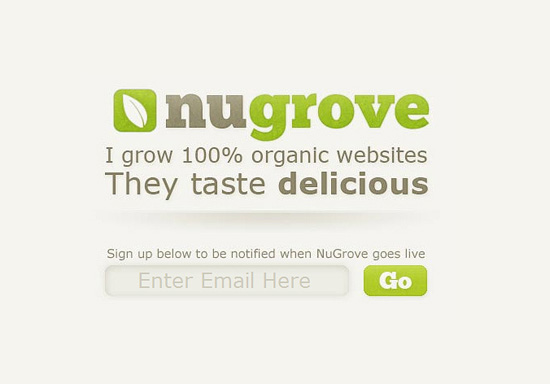 19. leaf ordinary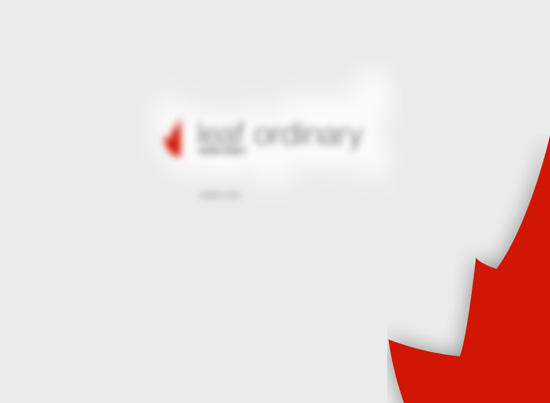 20. Made By Tinder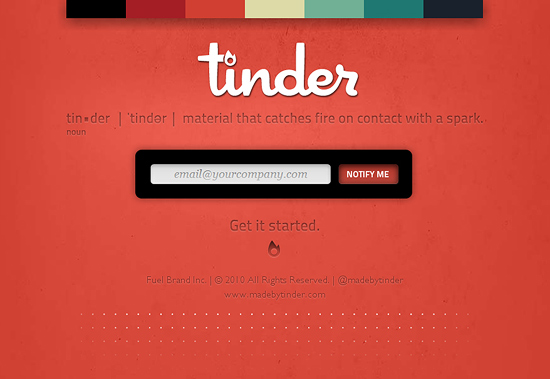 21. iPad Interfaces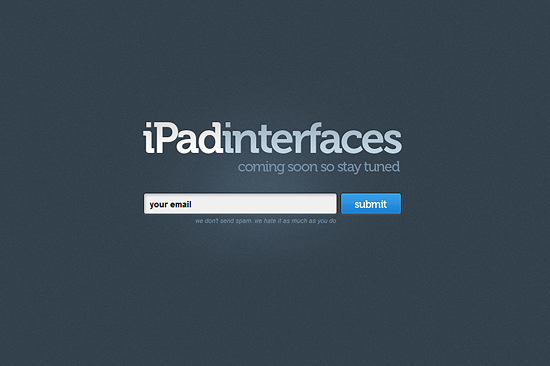 22. Mixtape Spotlight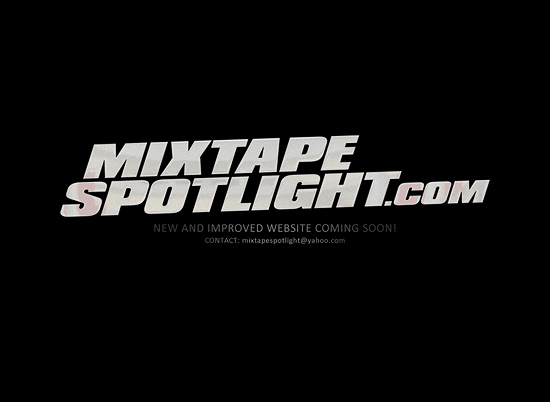 23. Kenubi Software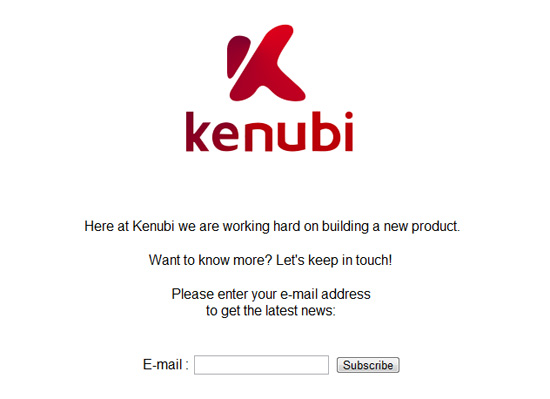 24. The Best Of Mallorca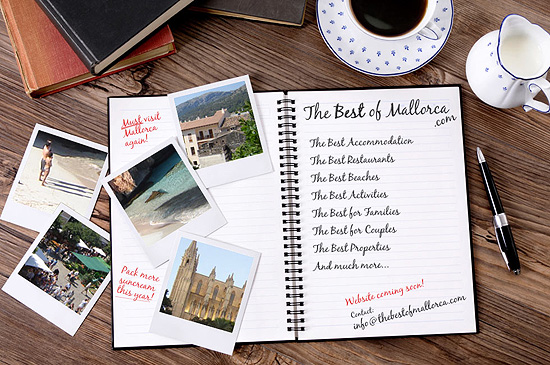 25. morale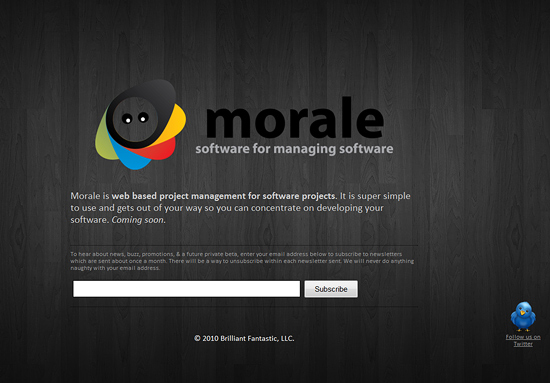 26. Peaxl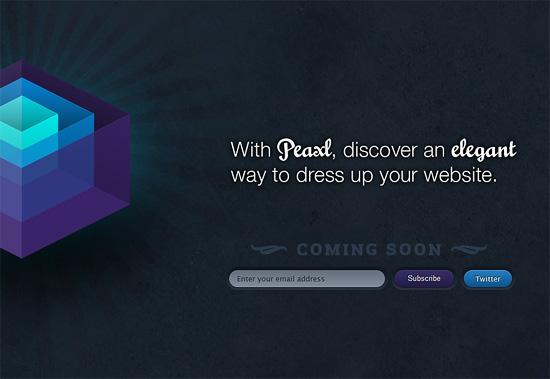 27. Working Like A Dog's National Tour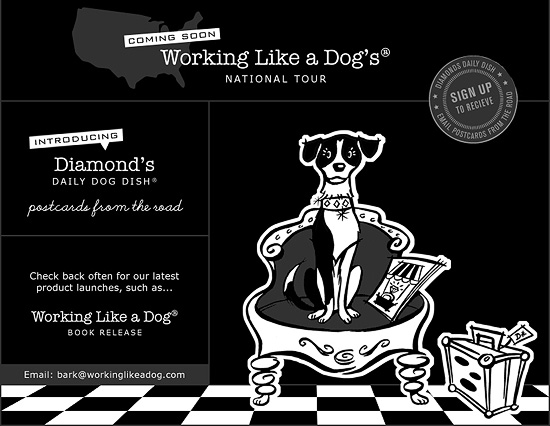 28. the polka dot moose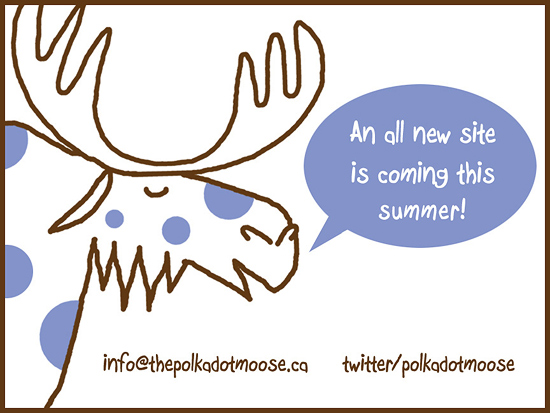 29. The Angels Share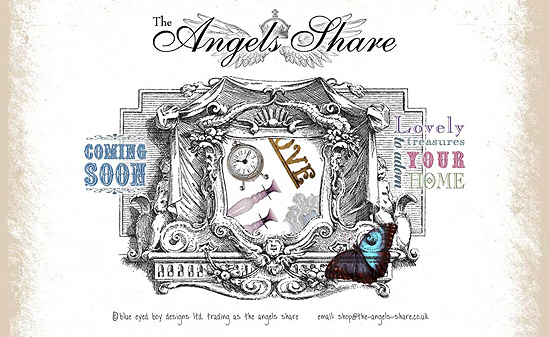 30. Magnivate Group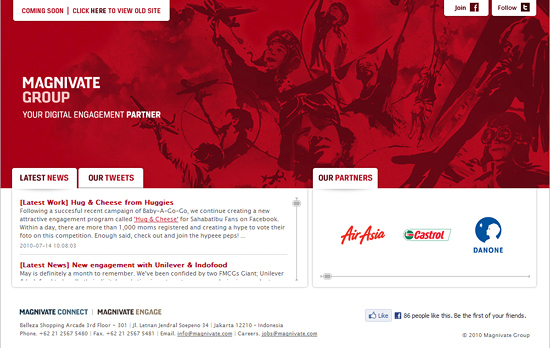 31. CBAY, LLC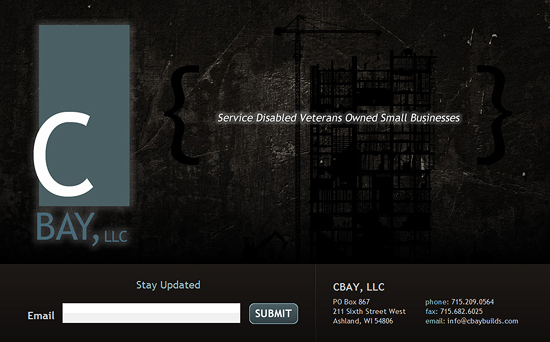 32. Chrison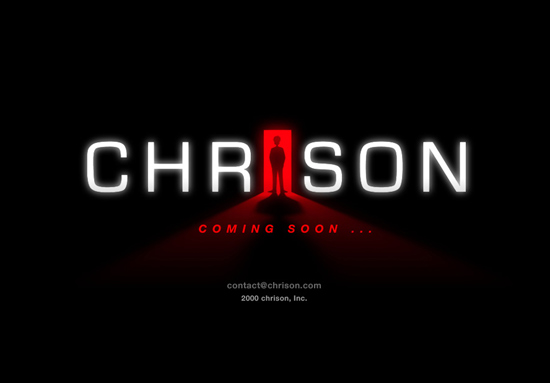 33. IconMoon
34. First Class Impression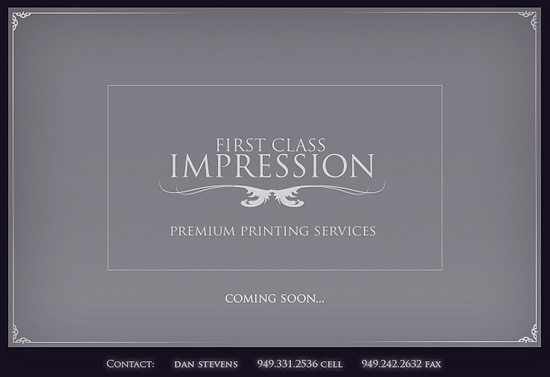 View Website
35. Vidyn Media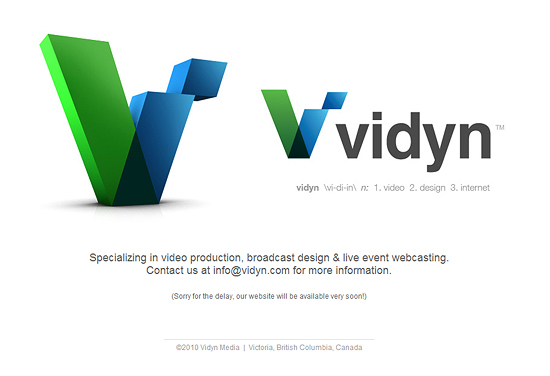 36. Murray Aquatics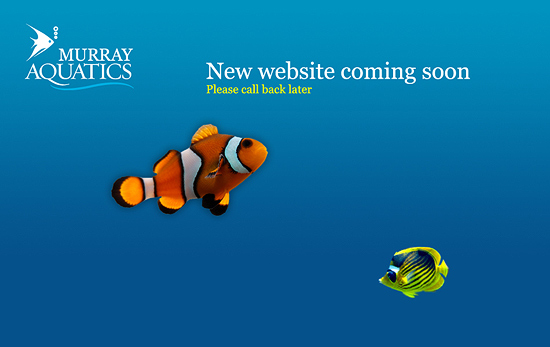 37. Hivetrader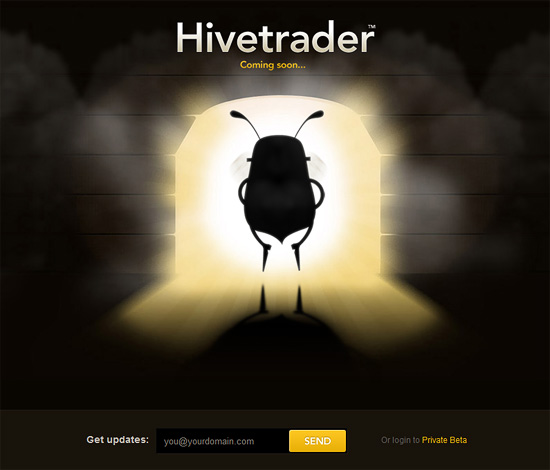 38. CodeCatalyst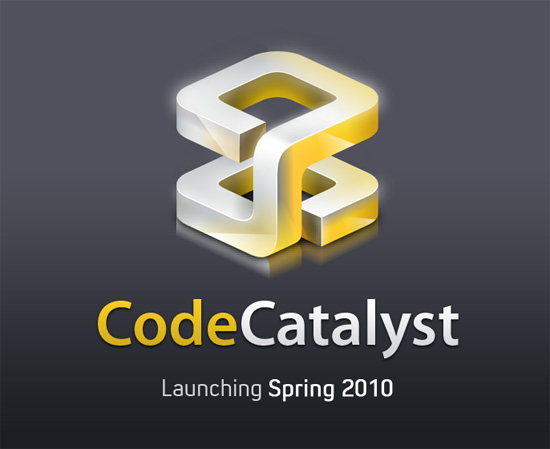 39. iPlus Studio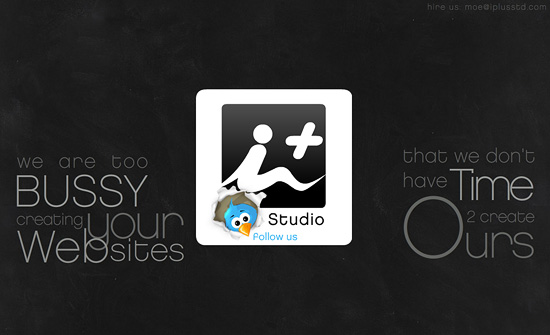 40. Plunk Plink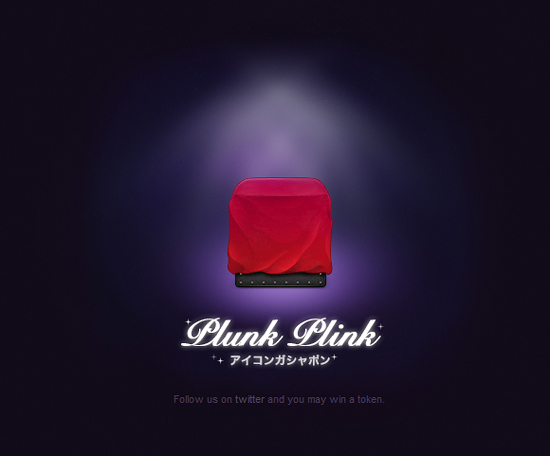 Don't waste time to view these pages live before they get removed. If you find any fresh launching page then do share it in the comment section below.