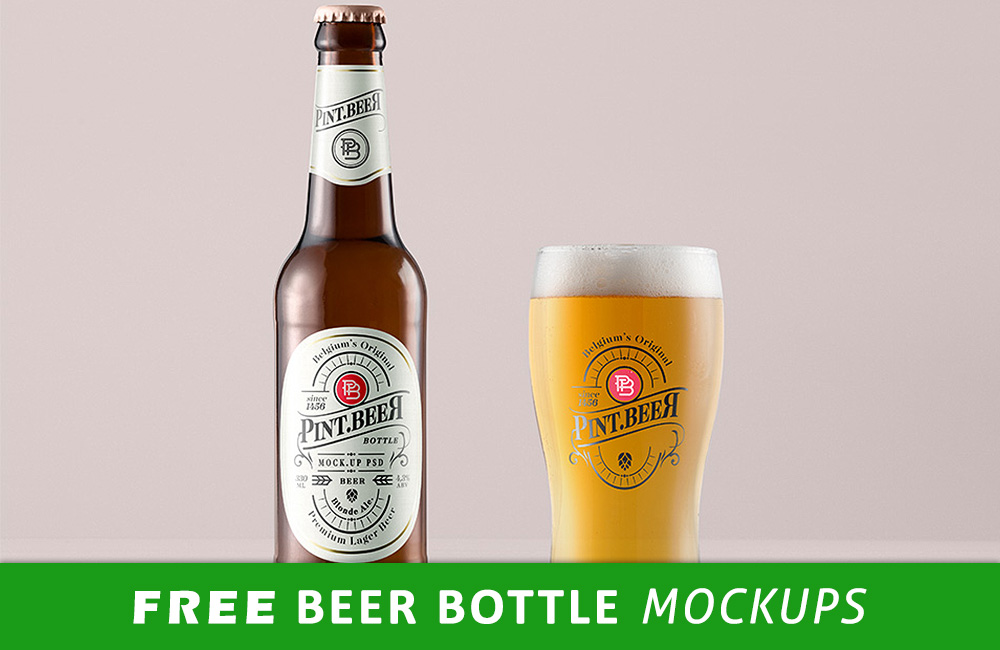 Today's freebies collection consists of free beer bottle mockup PSD files. You can use them to give a photo-realistic presentation to your client if you are designing beer bottle label or packaging. These are fully editable PSD mockup files. You can easily apply your own beer label design using the smart layers provided in the files. Some of the files give you the option of isolating the bottle. So you can display it using your own background image. These free beer bottle mockup files are useful for portfolios, websites, marketing material designs and presentations.
This post will be updated regularly with new free beer bottle mockup PSD files. So subscribe to the newsletter to get informed. If you find these mock-ups useful, please share the article in social media….
You may also like: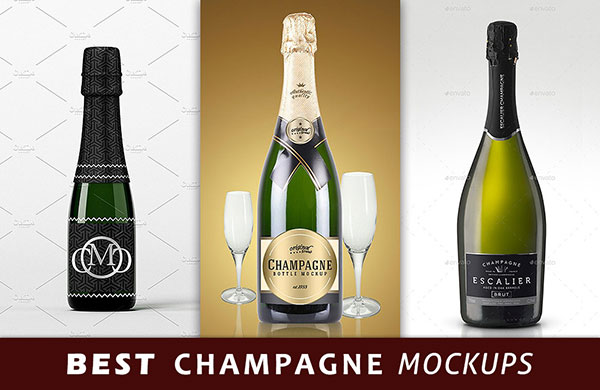 Best Champagne Bottle Mockup Files
Free Wine Bottle PSD Mock-Ups
N.B. – All these mock-ups are free for personal/non-profit use. For commercial use please go through the USER LICENSE of each template pack before using.
34. Free Black & Tan Beer Mockup
Features:
1 view – 2 bottles
High Definition
Change neck label
Change background logo
Bonus: 8 final effects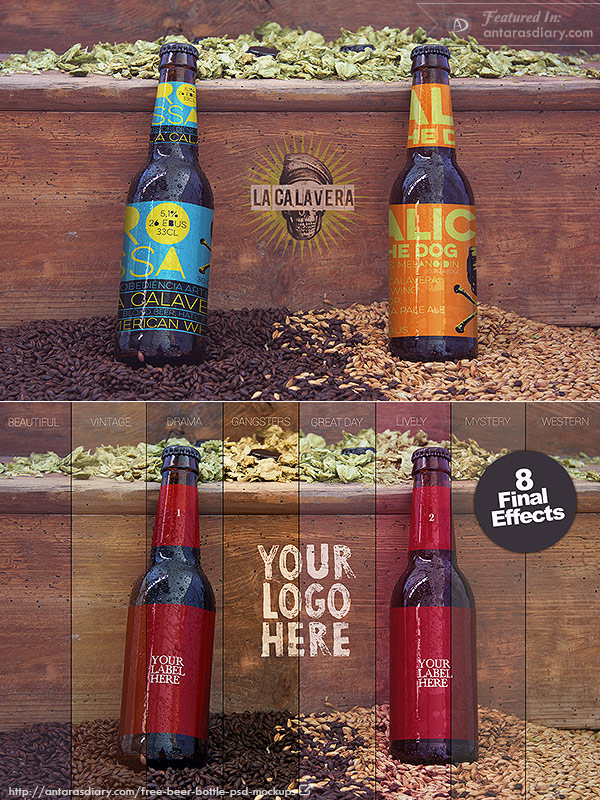 33. Free Gallon Growler Mock-up
Features:
1 view with 3 growlers
High Definition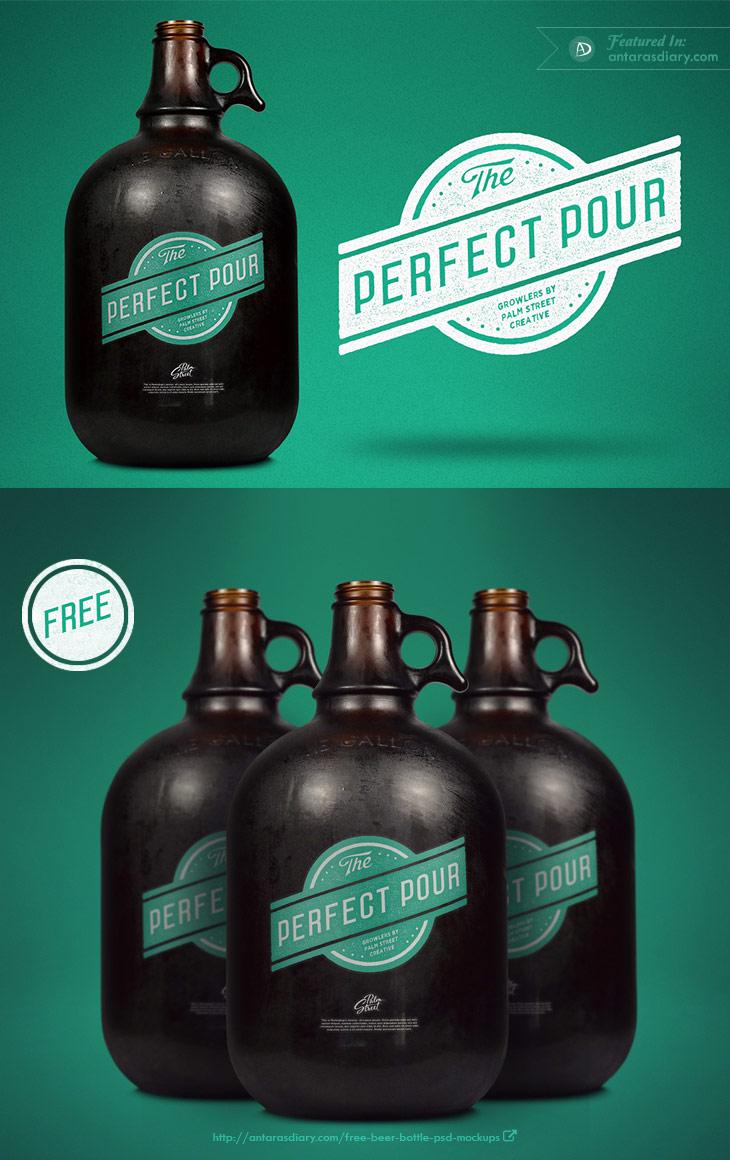 32. Beer Bottle and Glass Mockup Free PSD
Features:
1 view with glass
Change neck label
Change glass logo
Change background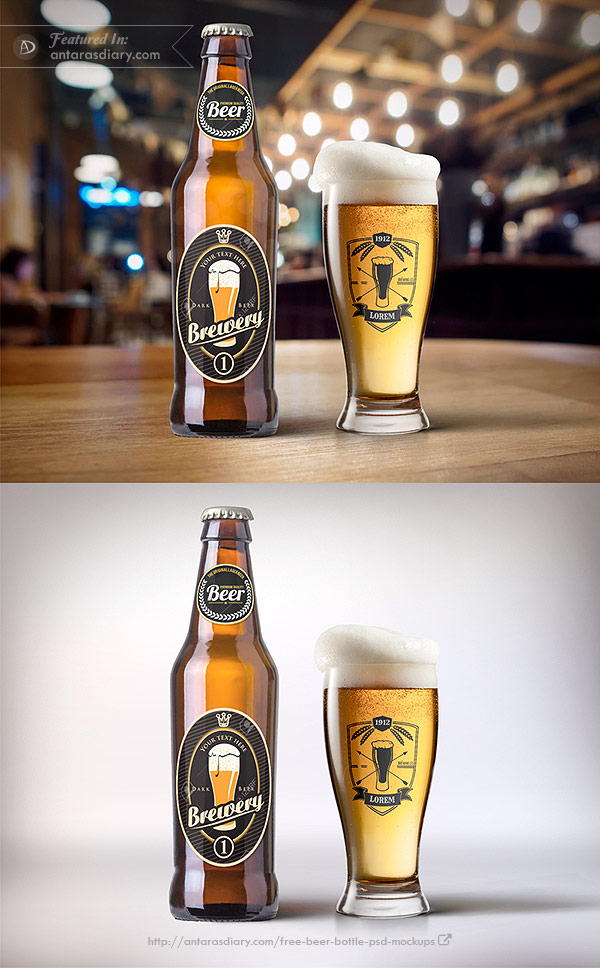 31. Beer Bottle – Free PSD Mockup
Features:
3 different views
High res print-ready file
Change cap label
Change neck label
Change background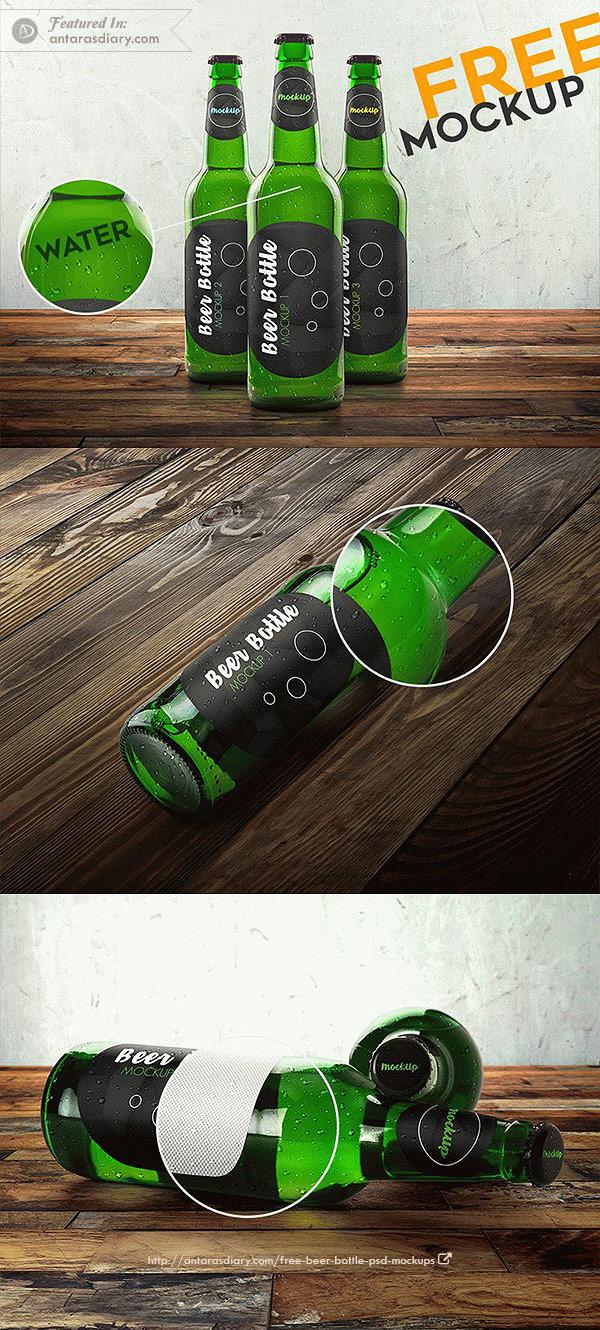 30. Classic Beer Bottle PSD Mockup
Features:
1 view
Change neck label
Change background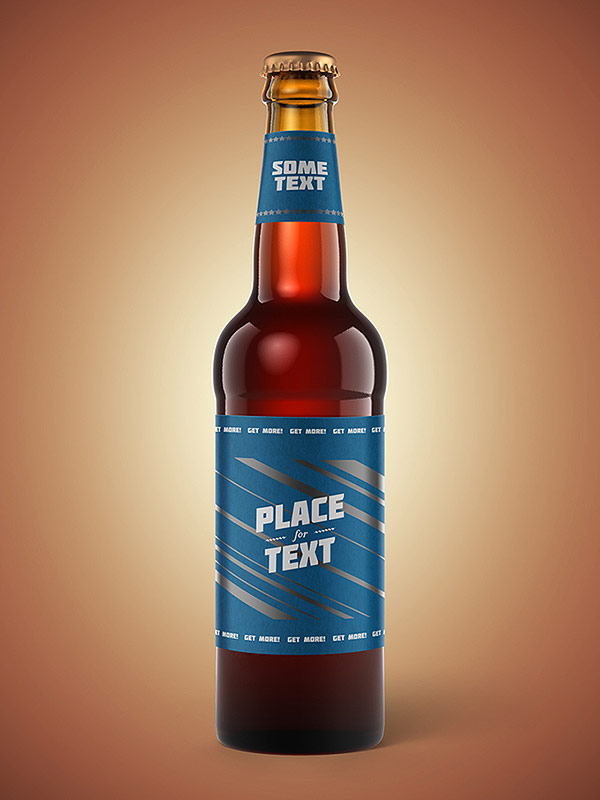 29. Beer Bottle 2 – Free PSD Mockup
Features:
3 different views
High res print-ready file
Change background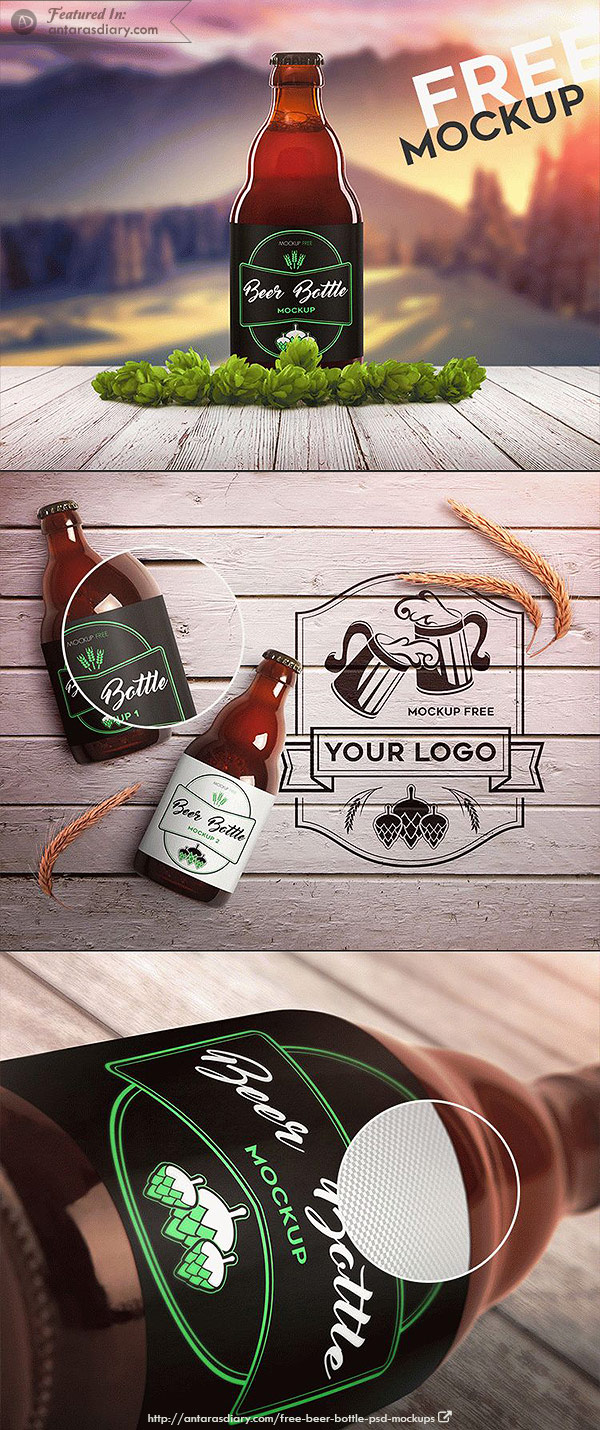 28. Beer Bottle PSD MockUp
Features: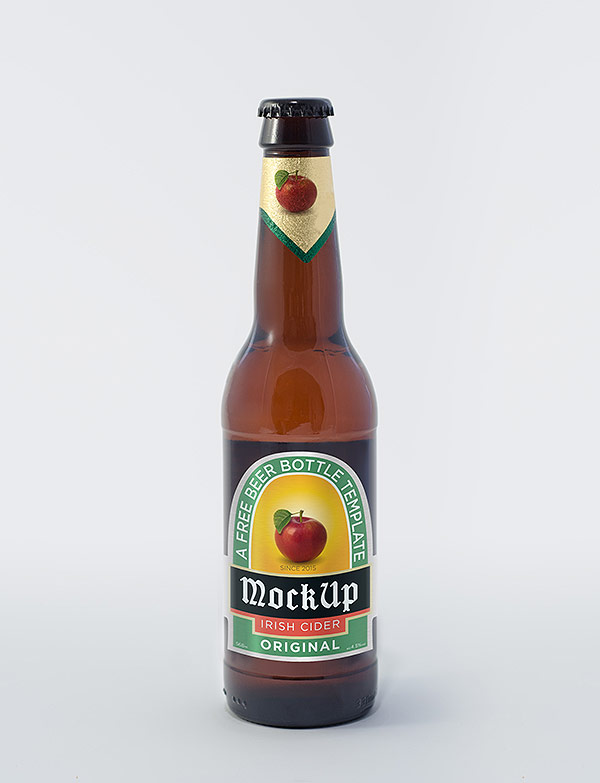 27. Free Beer Bottle Mockup
Features:
1 view
High Definition
Change cap color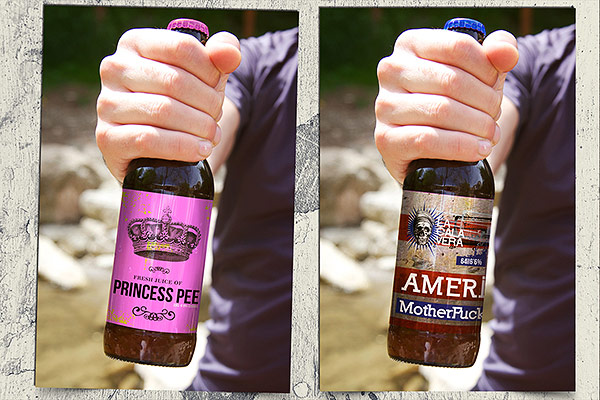 26. Amber Psd Beer Bottle Mockup
Features:
1 view with glass
Change cap color
Change neck label
Change glass logo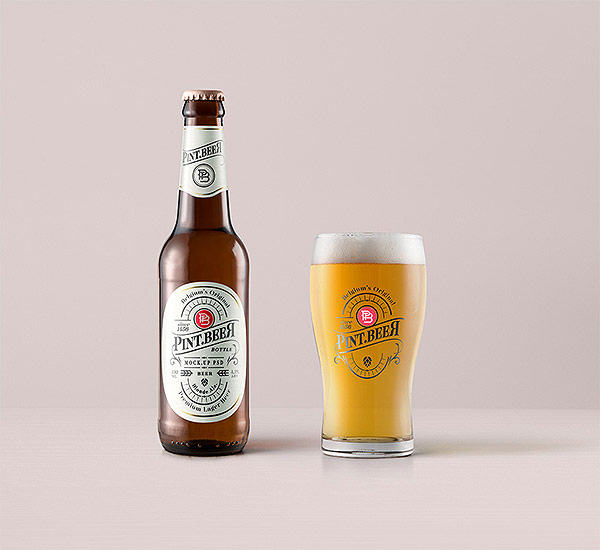 25. Beer Shape Bottle Mock-Up
Features:
1 view
Change cap color
Change bottle color
Change background image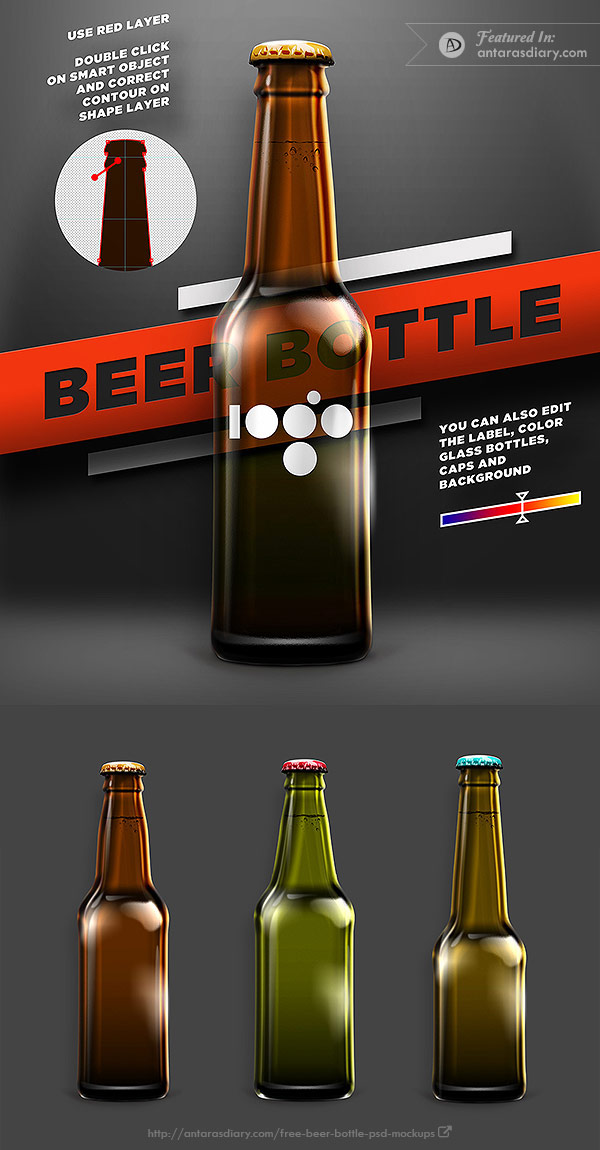 24. Artisan Beer Bottle MockUp
Features:
2 views
Change seal label
Change bottle color
Change background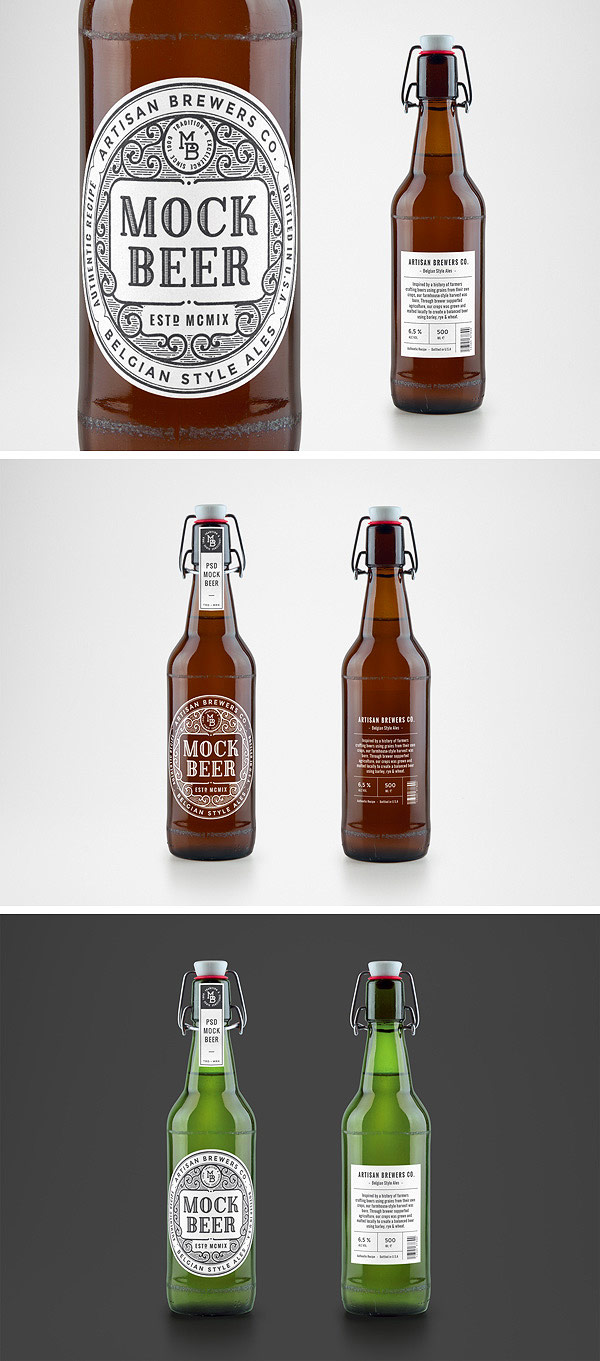 Features: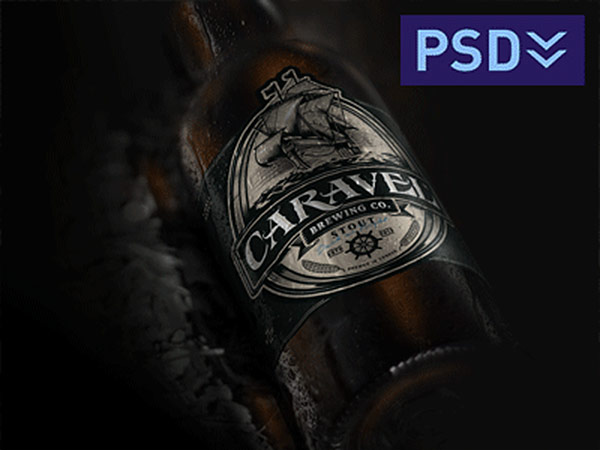 22. Beer Bottle Free Mockup
Features: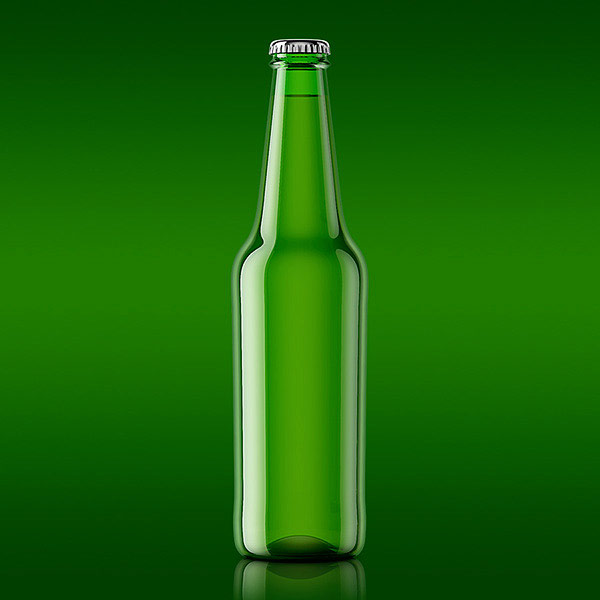 21. Free Beer Mockup
Features:
1 view
Print-ready file
Change background
Bonus: 4 different backgrounds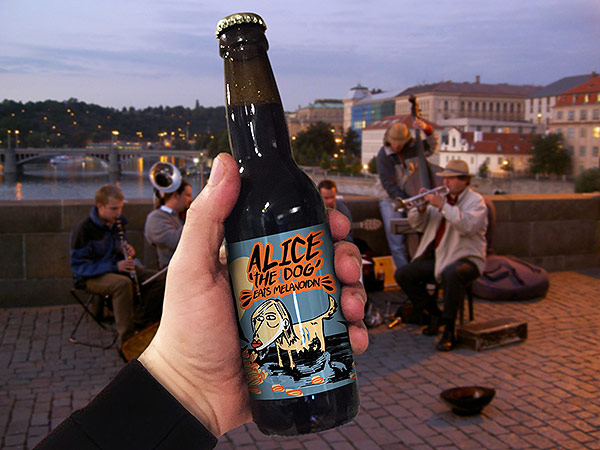 20. Fresh Beer Bottle Mockup
Features:
1 view
Change cap label
Change neck label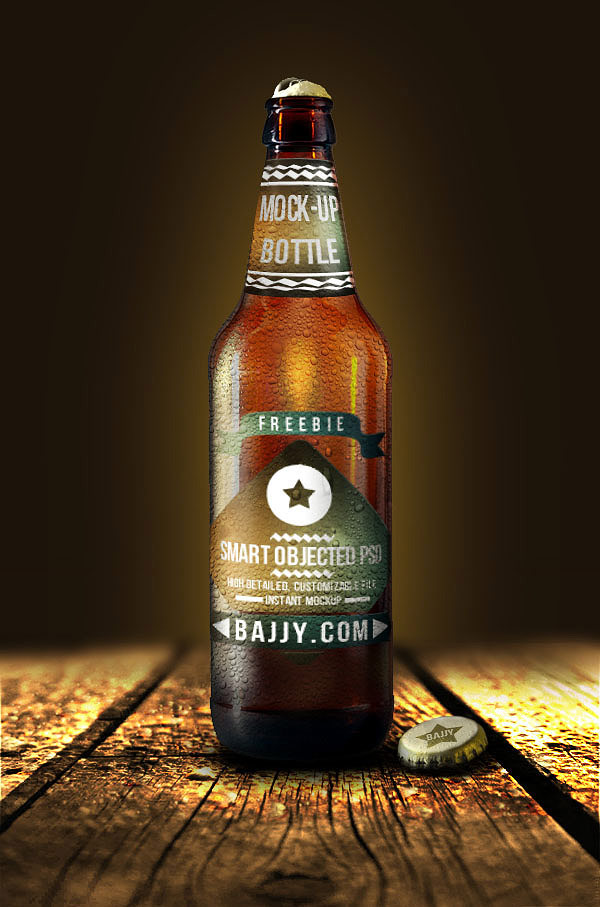 19. Bottle Beer
Features: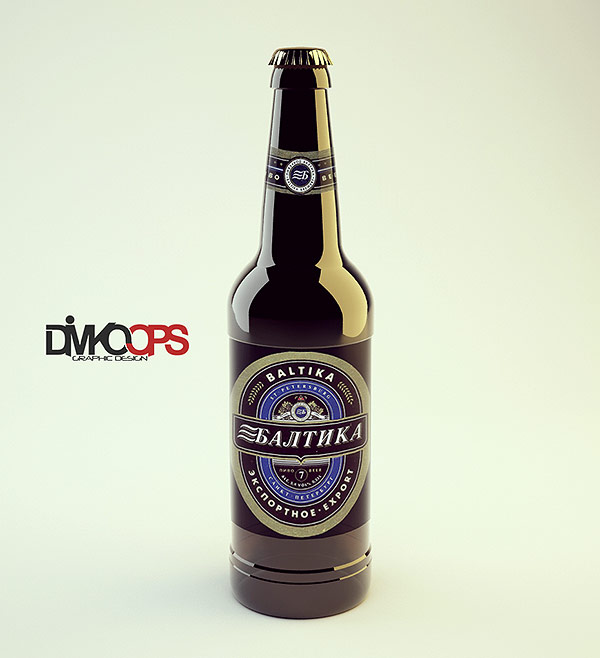 18. Free Beer Mockup Wine Corks
Features:
1 view
High Definition
Print-ready file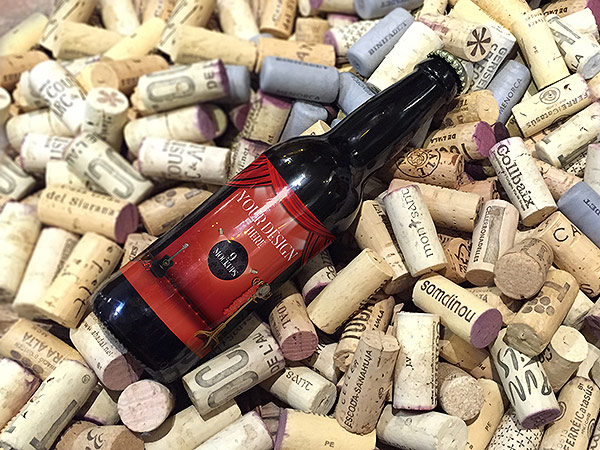 17. Six Pack Beer Packaging Mockup
Features:
1 view
High Definition
Change neck label
Change packaging label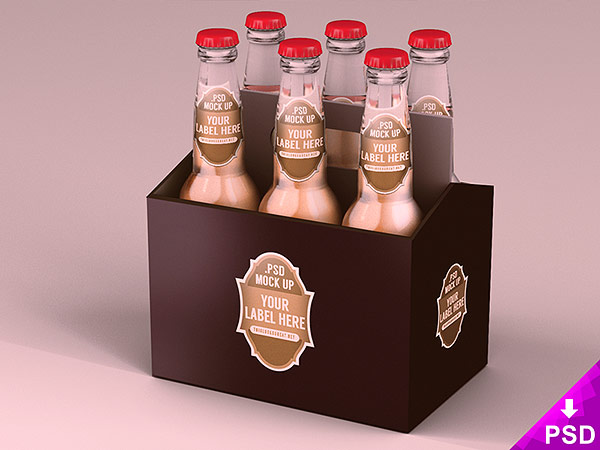 16. Free Deluxe Beer Mockup
Features:
1 view
Print-ready file
Bonus: 4 different backgrounds
Bonus: Retro effects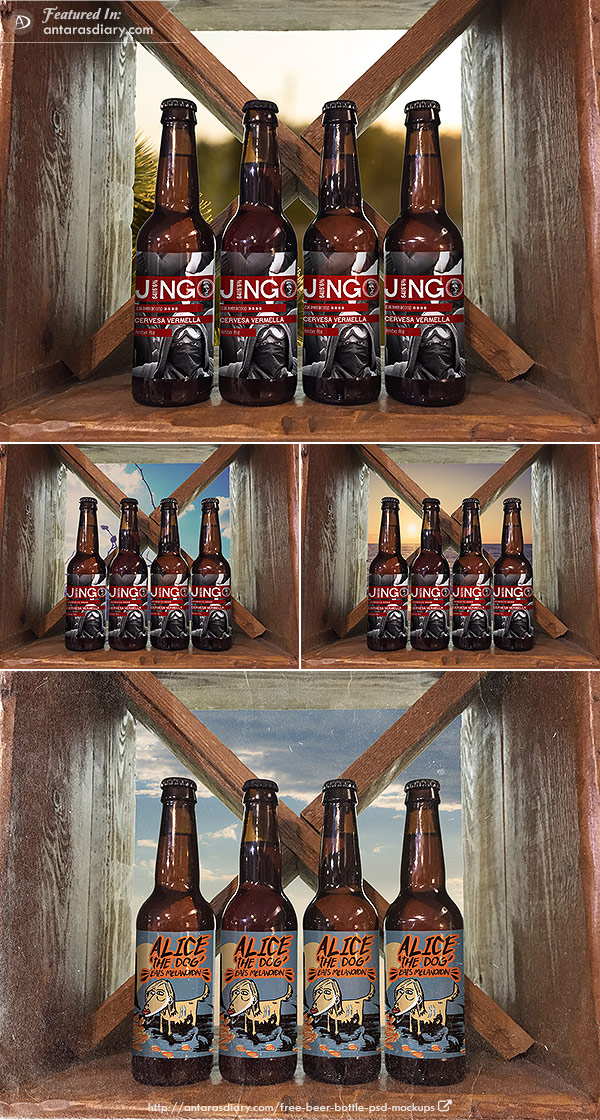 15. Bottle Mockup
Features:
1 perspective view with 3 bottles
High Definition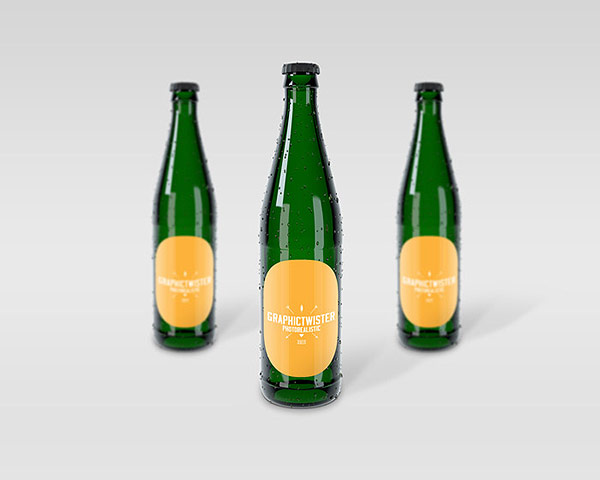 14. Free Hammock Beer Mockup
Features:
1 view
High Definition
Bonus: 4 different effects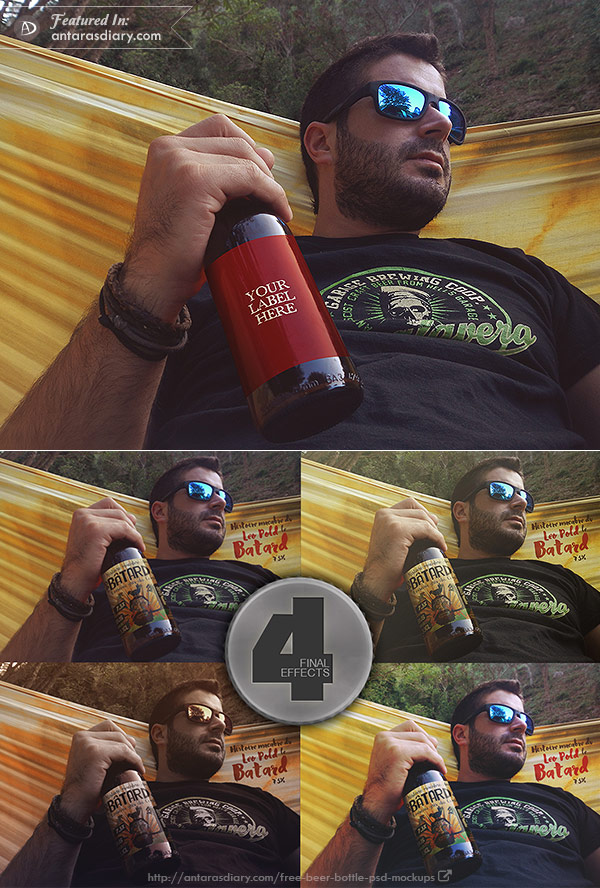 13. Beer Bottle Label Design
Features: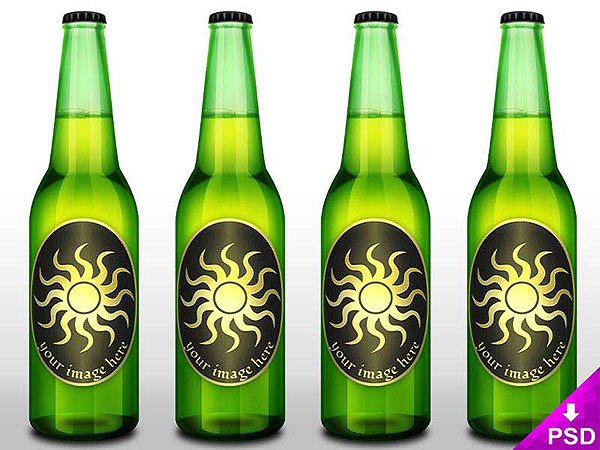 12. Bottle Mockup vol.2
Features:
1 perspective view with 3 bottles
High Definition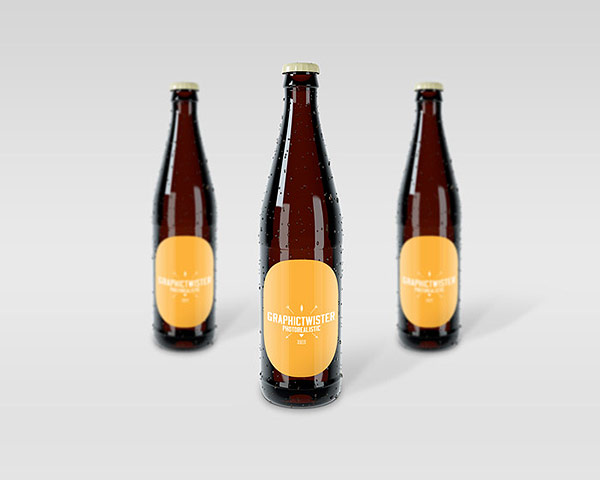 11. Beer on Holiday Mockup Free
Features: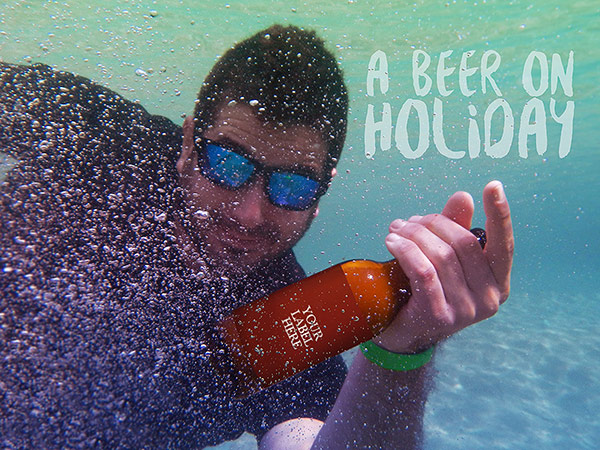 10. Beer Mockup Presentation
Features:
1 view
High Definition
Change neck label
Change background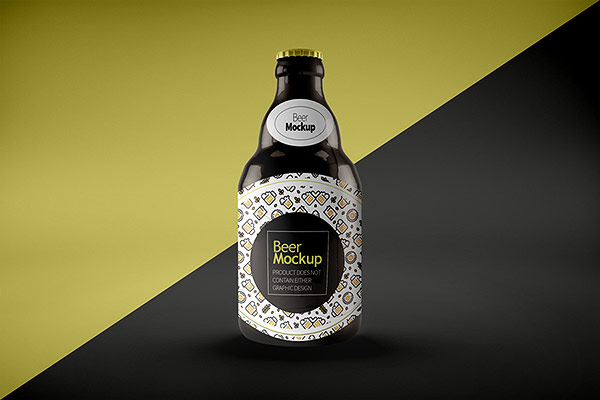 9. Free Beer & Logo Mockup
Features:
1 view
High Definition
Change wall logo
Change background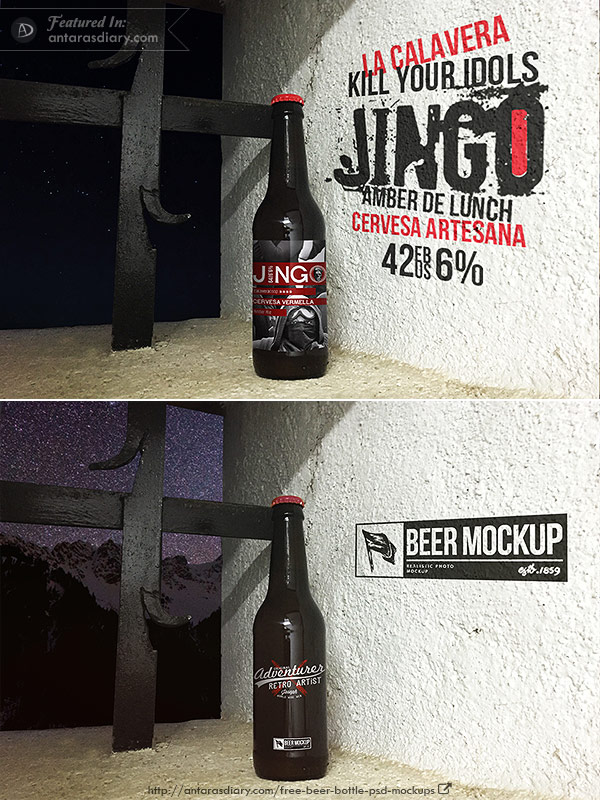 8. Beer Bottle MockUp Free PSD
Features: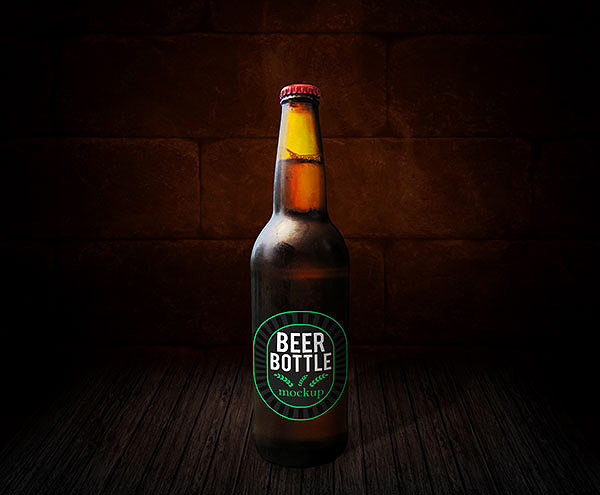 7. Free Beer Bottle Label Mockup
Features:
1 view
Free for both personal and commercial use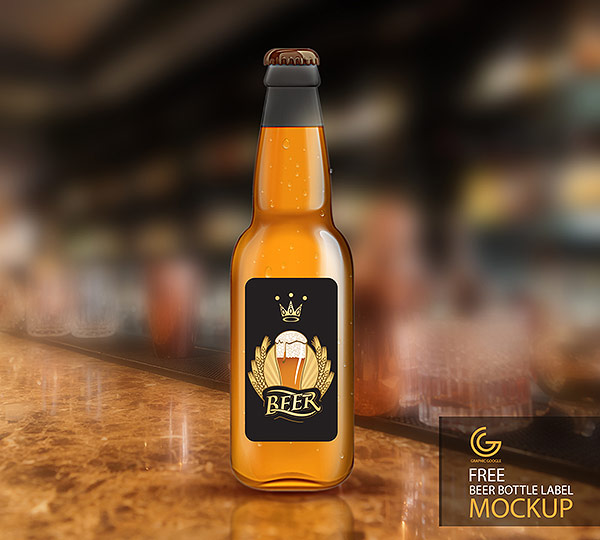 6. Beer Bottle Mockup
Features:
1 view with 3 bottles
High Definition
Change neck label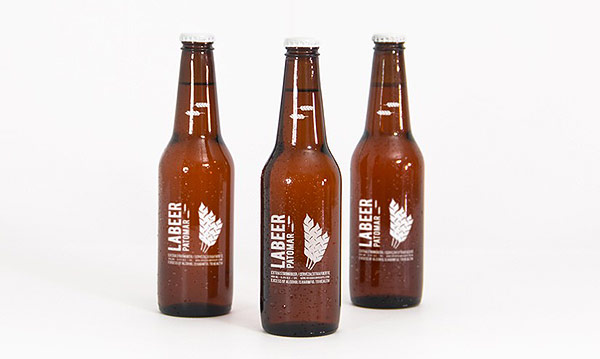 5. Beer Bottle Mockup
Features: