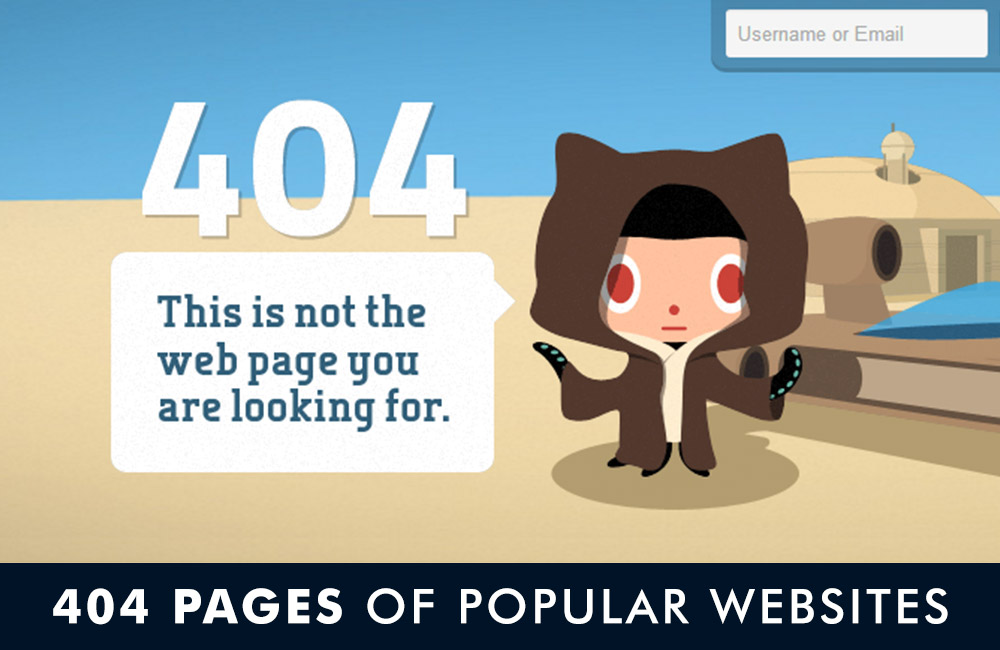 Websites have become a part of our daily life. We are visiting number of sites everyday. But did you ever notice what comes up when you type a wrong page name or search for something that does not exists in that site? Well, most of the sites nowadays offer a creative or funky error 404 page. So thought of checking out what sort of error pages the top websites offer. Here is a collection of error 404 pages of the world's most popular websites. The following are among the world's top 250 sites according to alexa ranking. Many popular sites don't have a 404 page at all or has a simple text message in it. Those have been ignored while creating this list. Enjoy the other face of your favourite websites.
This post will be updated regularly with new error 404 pages of popular websites. So subscribe to the newsletter to get informed. If you find this article useful, please share it in social media….

You may also like: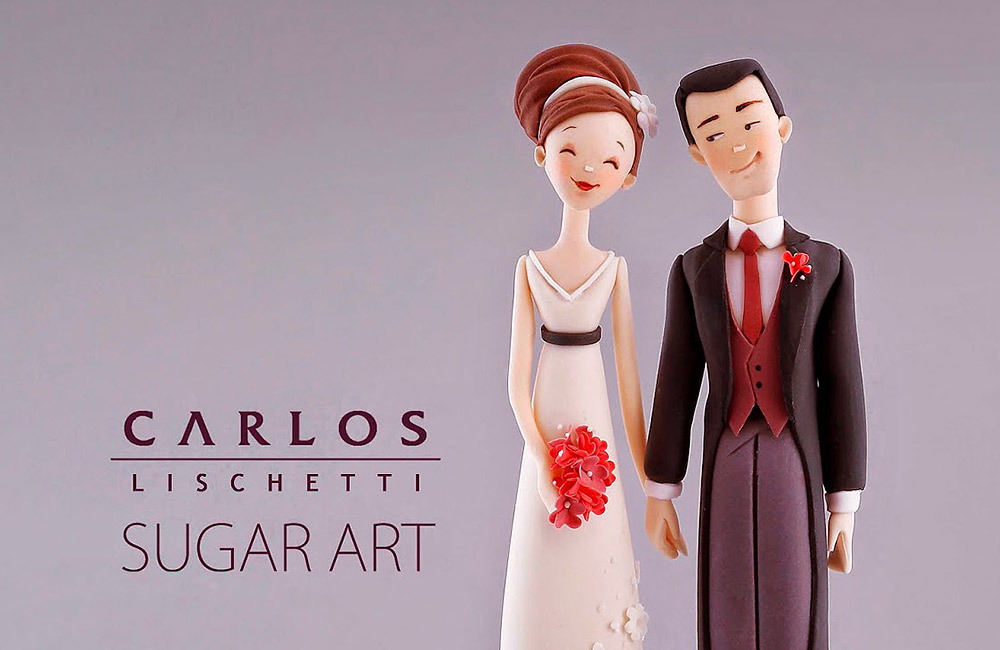 Amazing Sugar Art By Carlos Lischetti
40 Latest Coming Soon Pages For Inspiration
N.B. – All these images are subjected to copyright of their respective sites. Please DO NOT USE them for commercial purpose.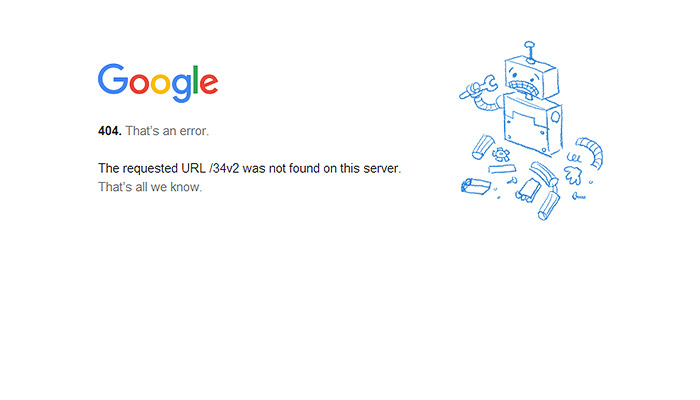 Google uses a broken robot graphics to connect with the technical things they do.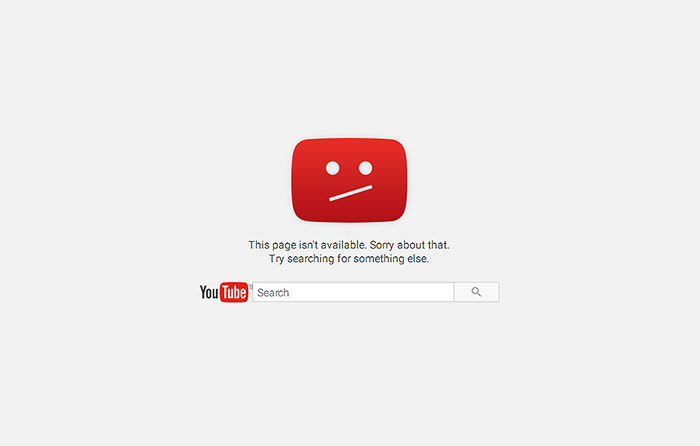 Youtube uses its popular logo icon in a form of emoticon sulky / sad face.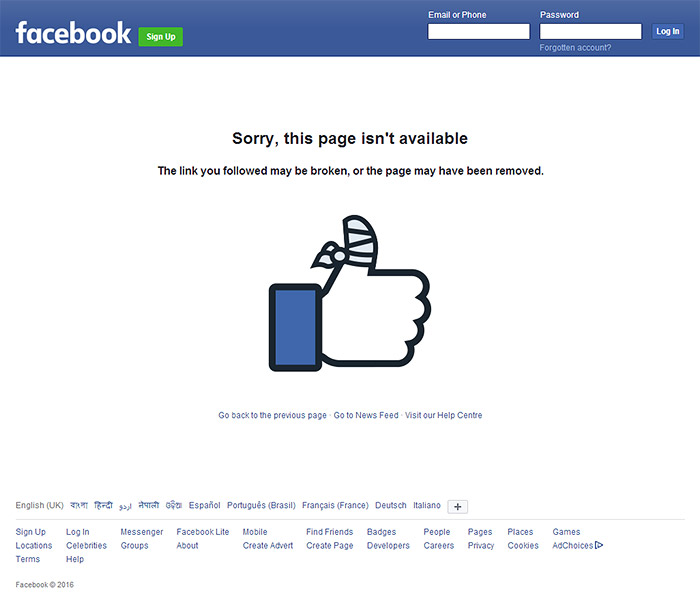 Facebook uses its iconic like button thumb with a bandage in it's 404 page.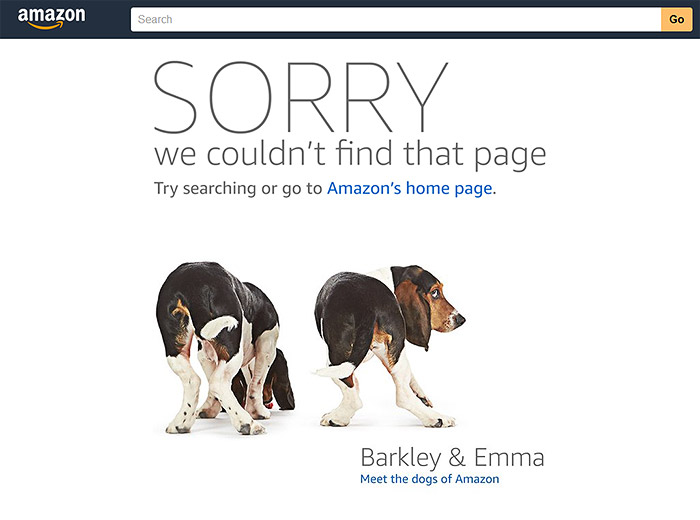 Amazon has created a unique and adorable error 404 page with images of various breeds of dogs with their names. Every time you hit a missing link you will be greeted by a new dog or dogs.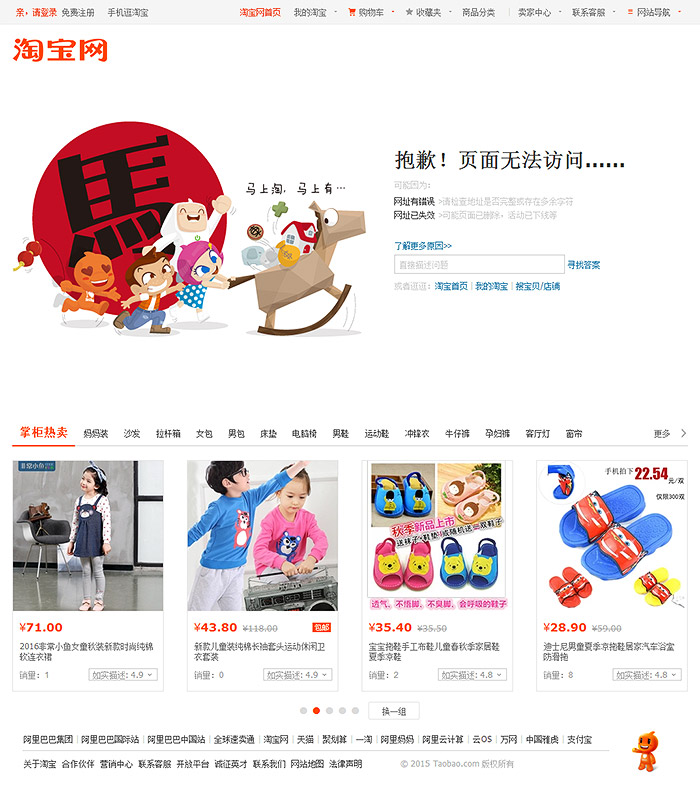 This Chinese ecommerce site uses a cute graphic illustration and showcases some of the best-selling products in their 404 page, fully utilizing it.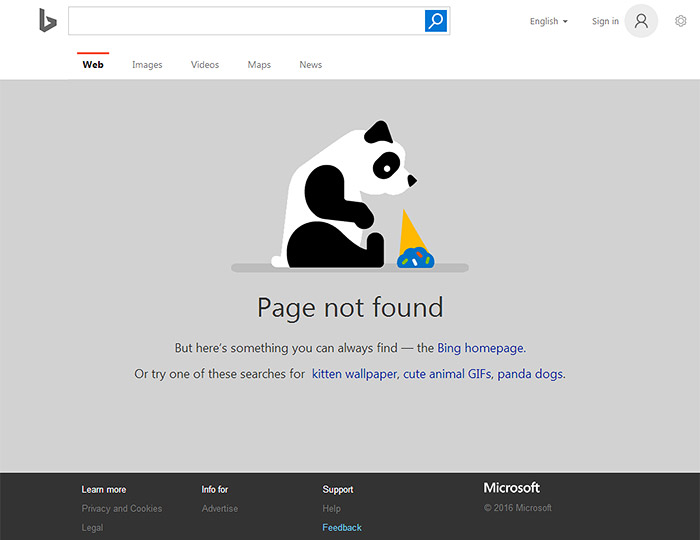 Bing uses a cute panda graphic and funny text content in its 404 page.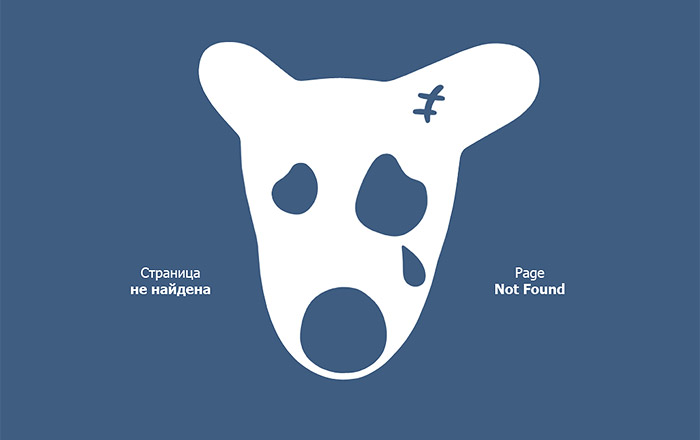 This Russian social media site uses a creative version of it's icon in it's error page.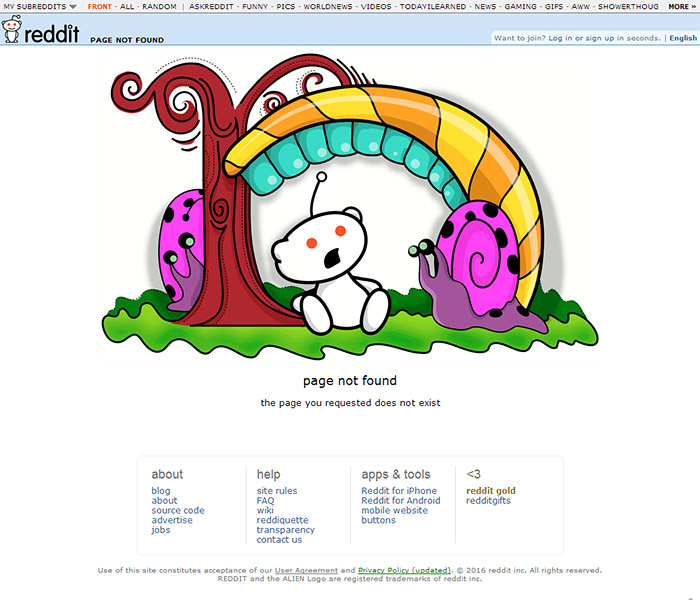 This popular social media and news site uses a number of creative and funny illustrations for it's error page. All of them has the logo icon as the main character. I loved the one featured here with vibrant colors.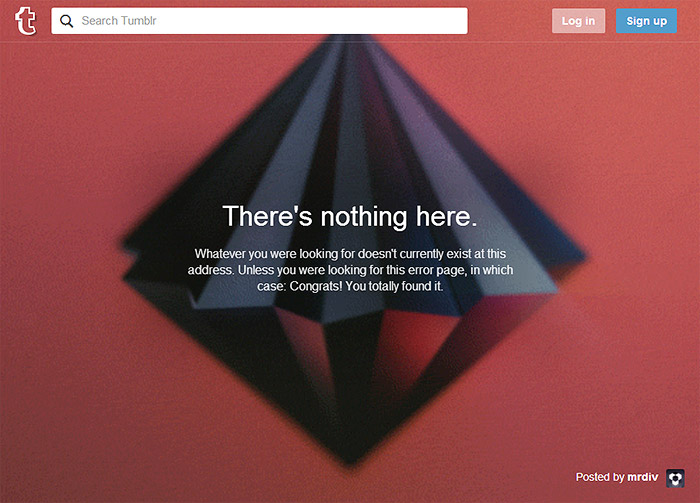 Tumblr uses number of gif animation images as background of their 404 error page. What I liked is their witty content write-up.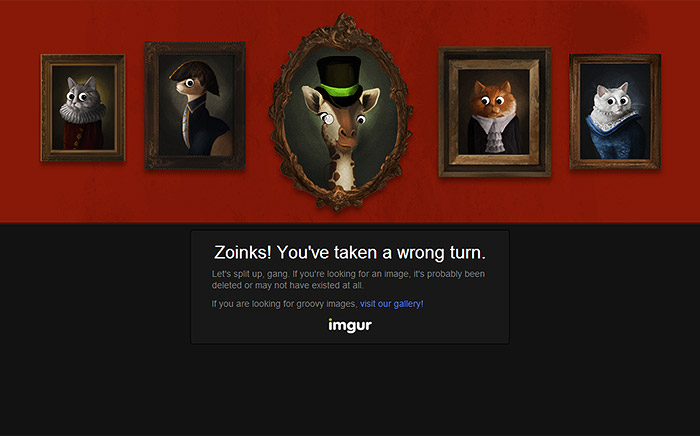 This image hosting site uses a funny illustration with creative write-up. The image is an interactive one and am sure you'll love it.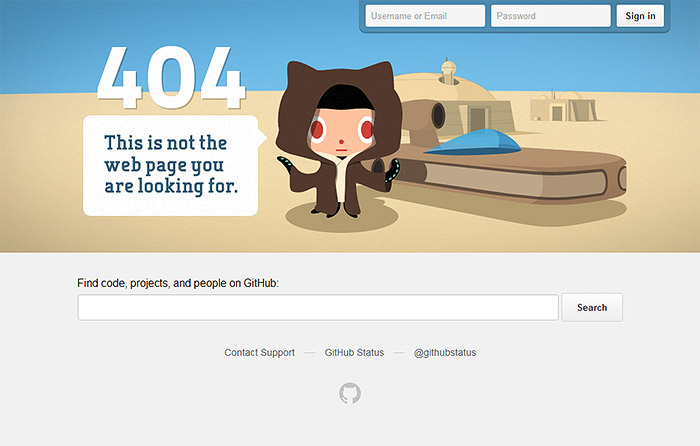 Although the site is for coders but they have a beautiful flat illustration with their logo character in their error page. The image is interactive too.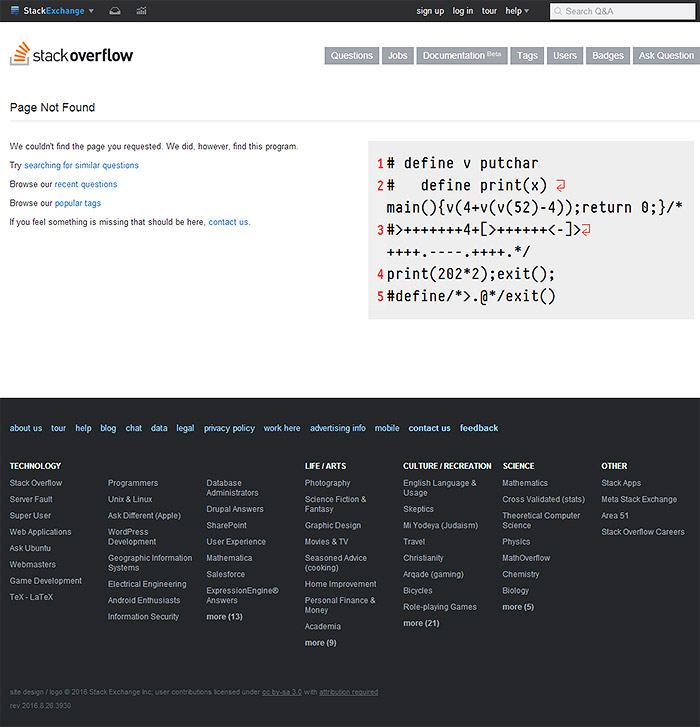 This Q-Ans site for programmers have used a not-so-impressive image of some lines of codes in their 404 error page.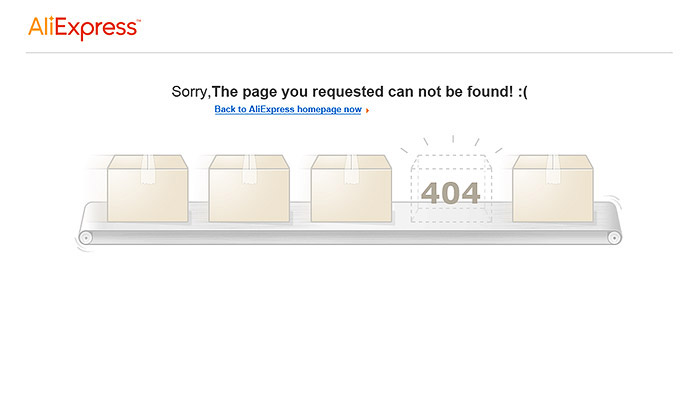 This Chinese retail ecommerce site uses a suitable graphic in its 404 page.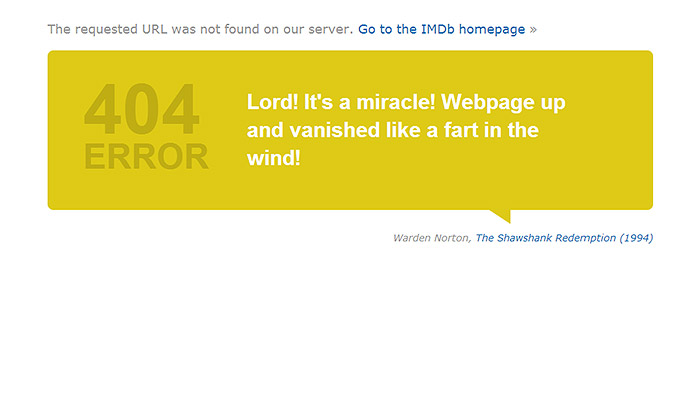 This movie information site uses muliple funny quotes based on page not found. Each quote is assigned to a popular movie character.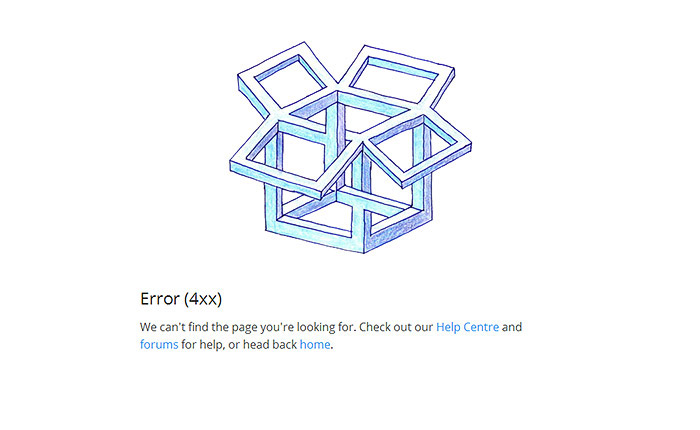 This popular file hosting service provider shows an illusionary image of a 3-dimensional box whenever you type a wrong page link.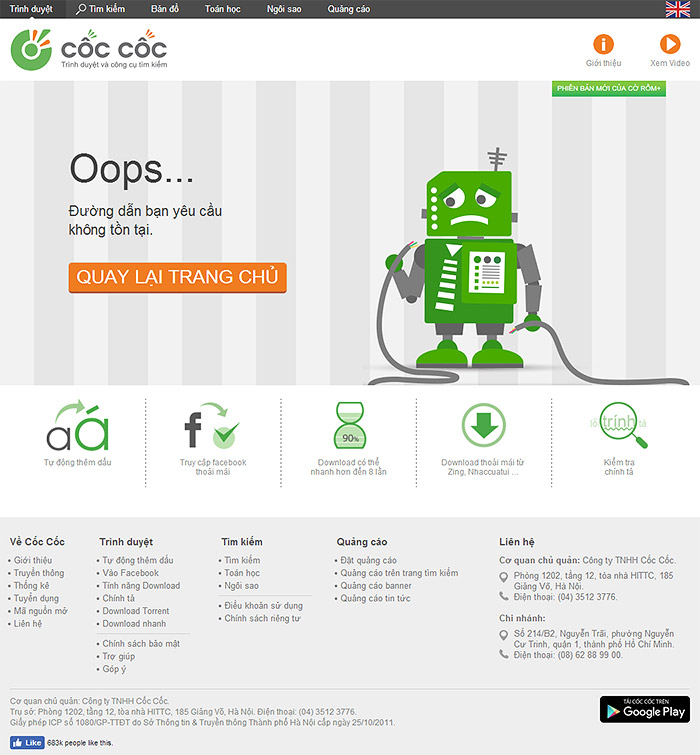 This Vietnamese browser site features a cartoon robot holding a snapped cable in his hand.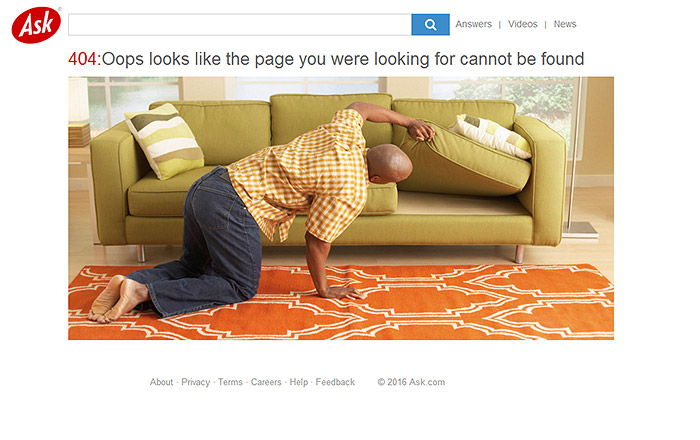 This browser site uses an image to depict the scenario.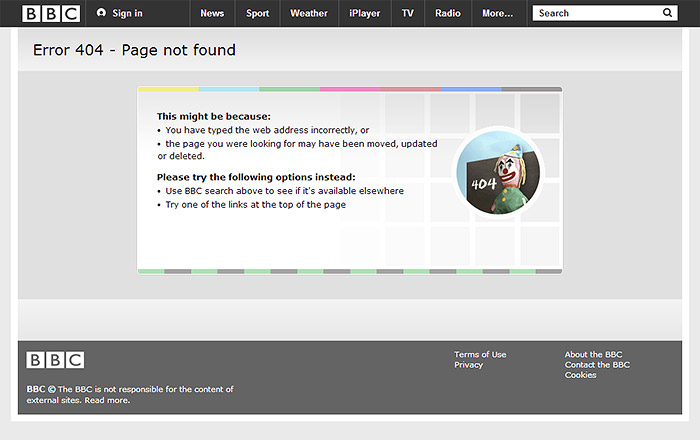 This widely popular news site uses a simple error page.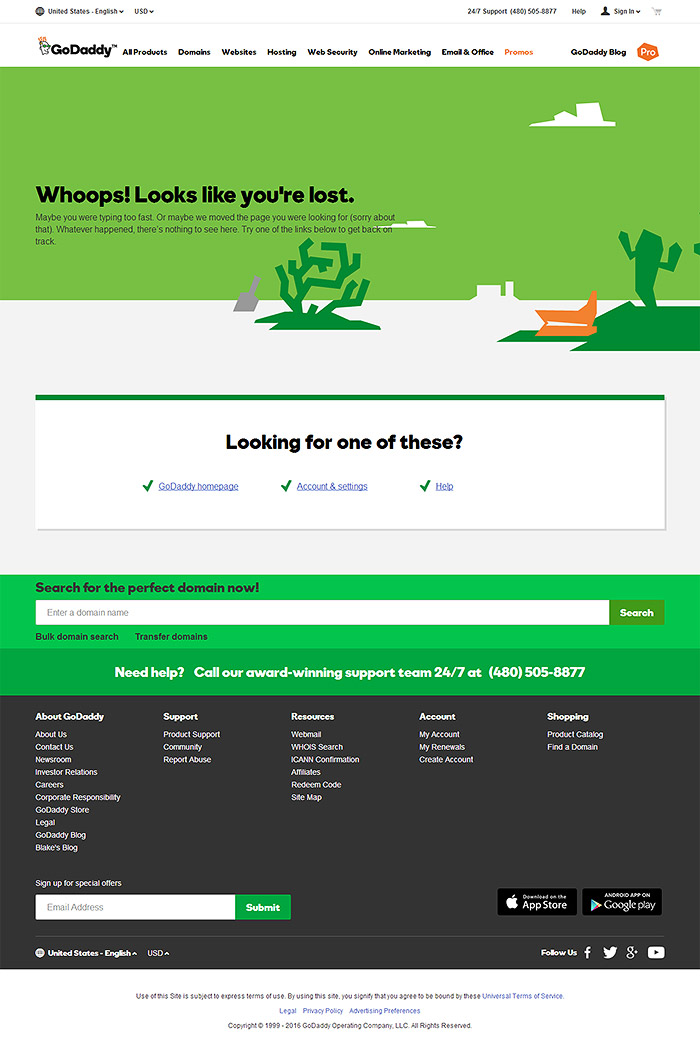 It gives the feeling of being lost in a desert. The graphics uses its brand colors and style.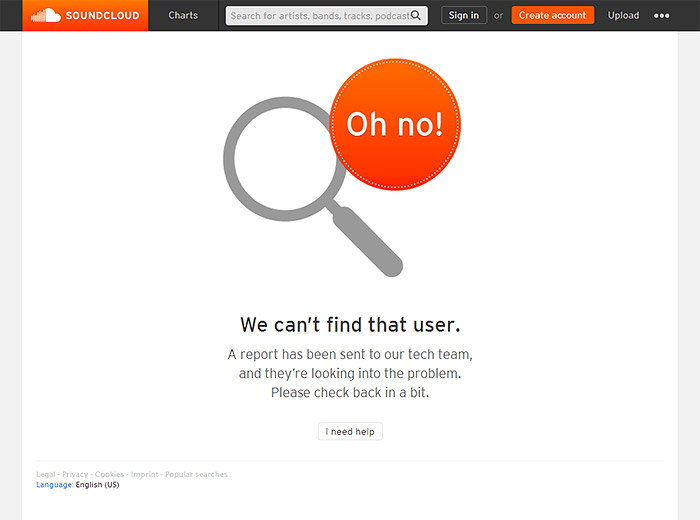 It gives the feeling of being lost in a desert. The graphics uses its brand colors and style.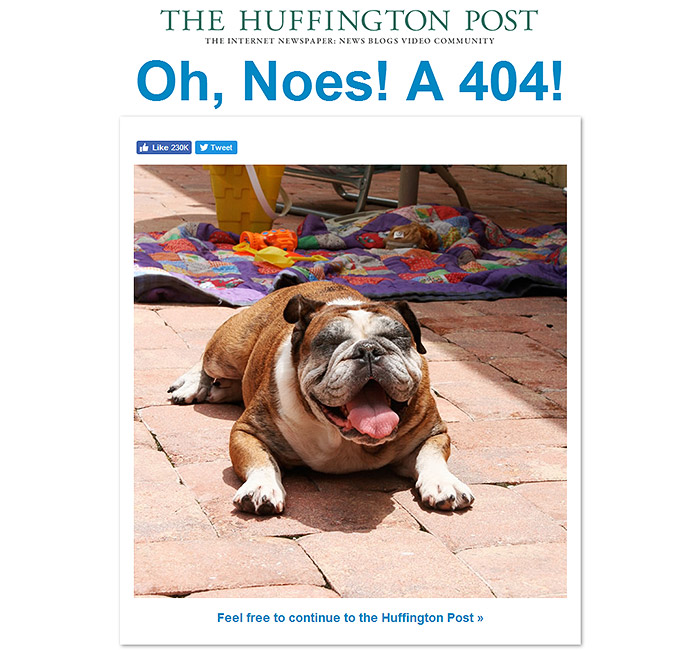 The news site kept the 404 page simple with a picture of a dog in it.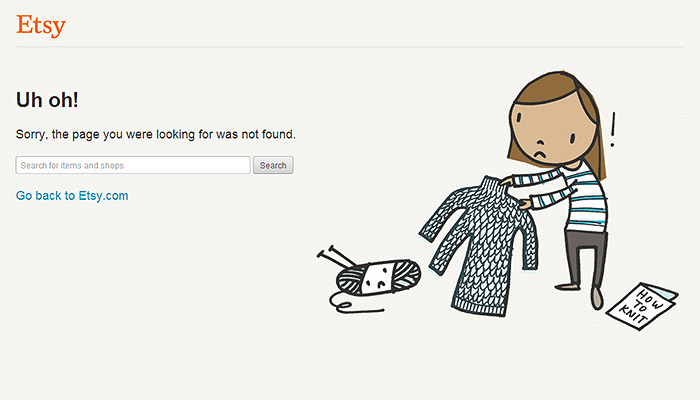 It has a doodle-style illustration in the page not found.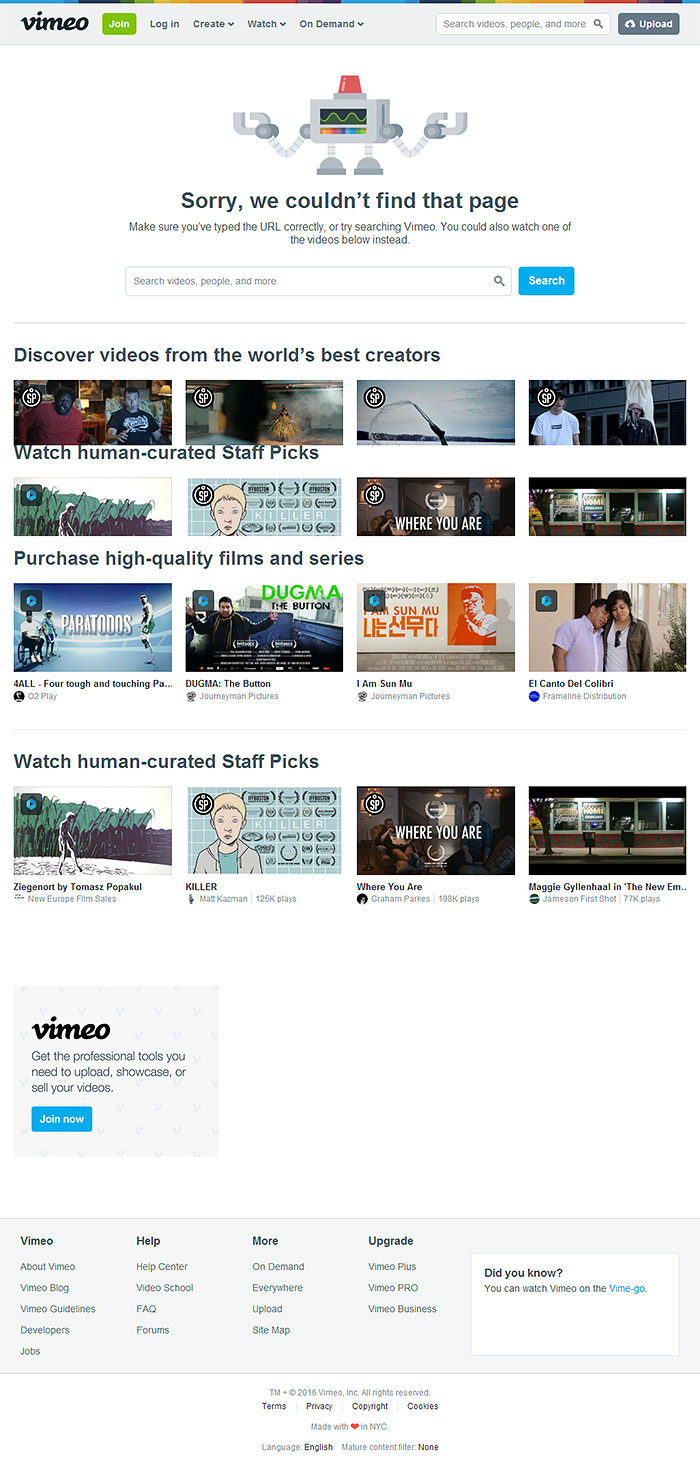 Vimeo has an animated robot graphics along with suggested videos.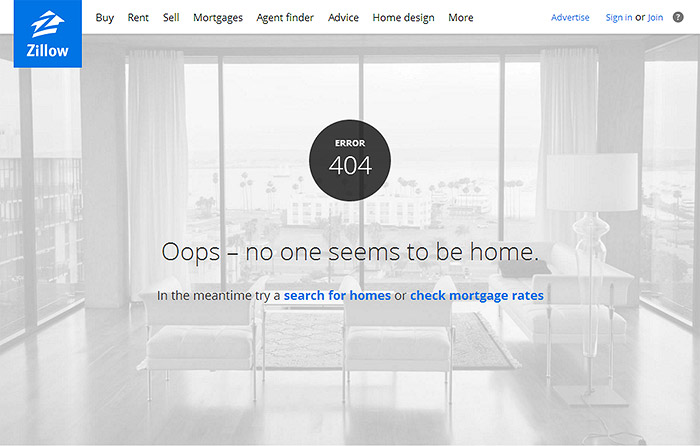 The real estate site has designed a perfect error page with a room image and good text content to go with it.


They have used a banner to inform users that it's a 404 page.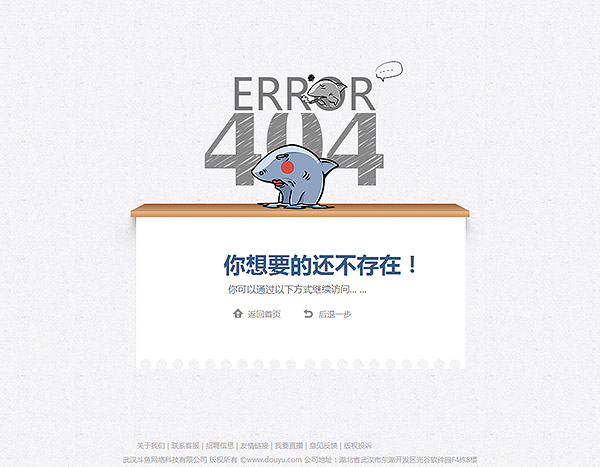 Douyu have created an illustration using their logo icon.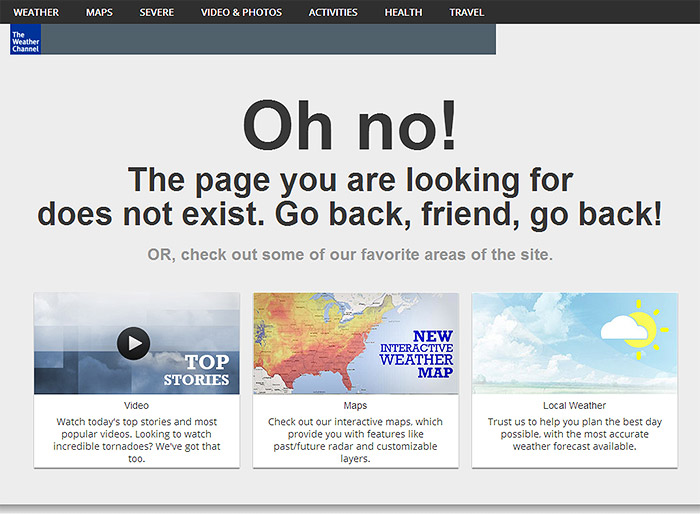 The 404 page is simple with text. Like the text they have used in the error page.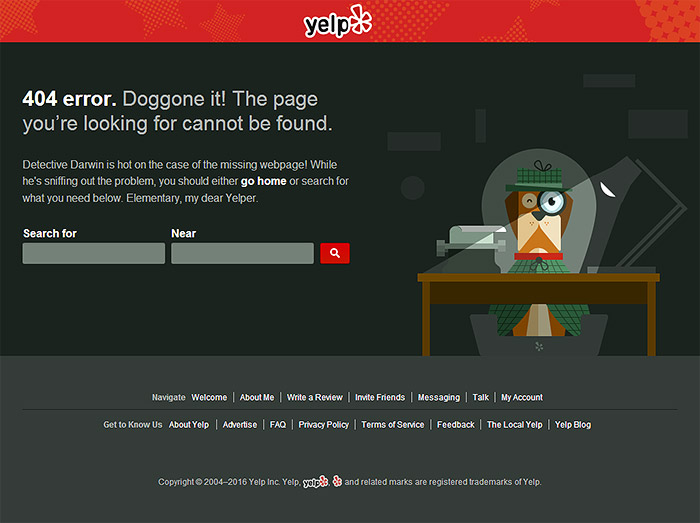 A cartoonish 404 page with animation. Must see.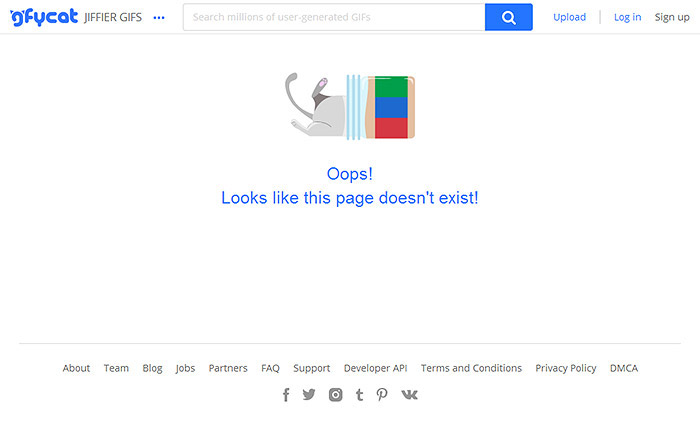 A simple one with the logo icon graphic.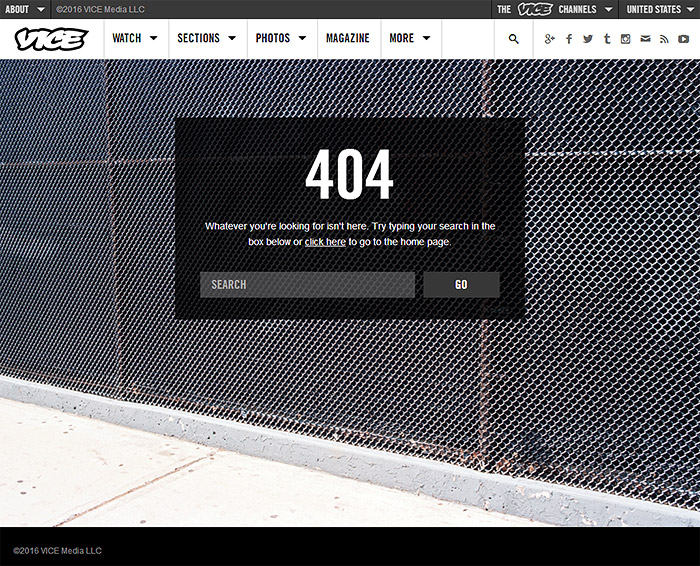 Good use of photograph with text in it resembling dead end.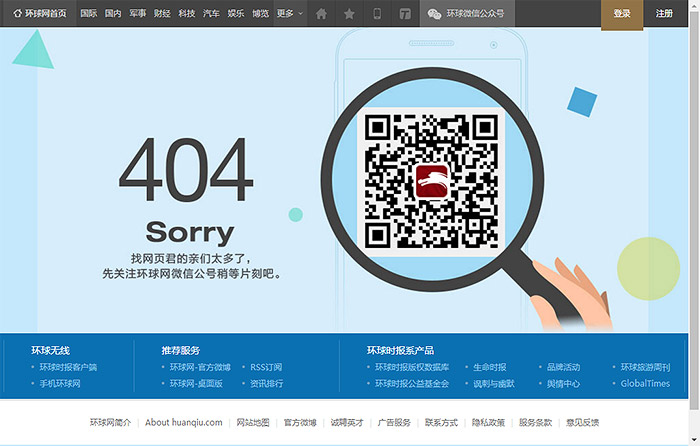 Huanqiu has a graphical error page.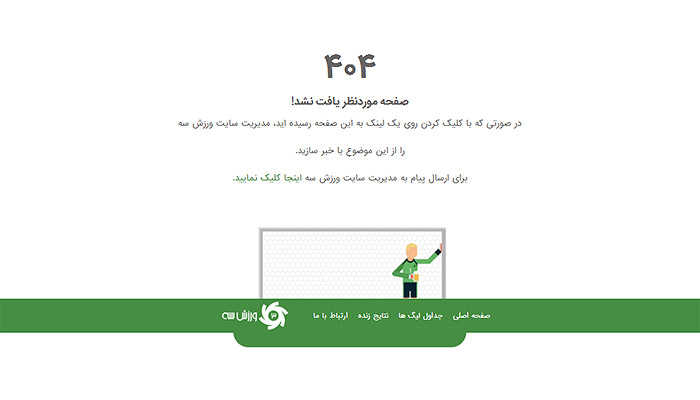 The error page has an animated graphic of a goalkeeper taking a break.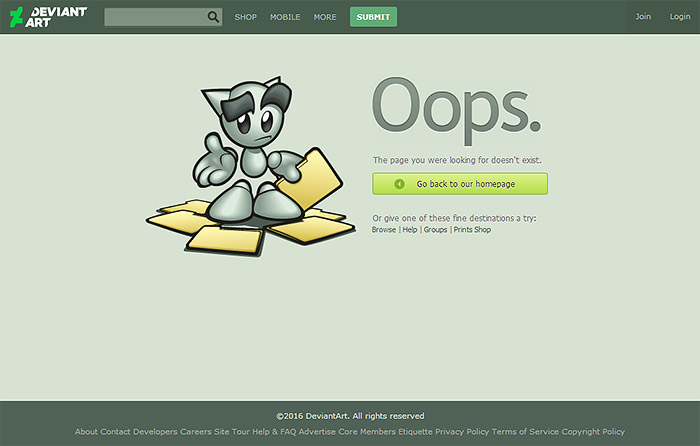 A graphic character makes up the error page of this popular community website for designers.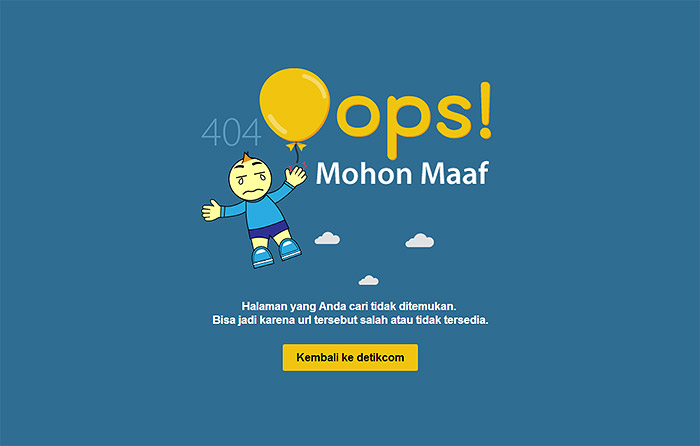 This Indonesian site has a nice illustrative 404 page.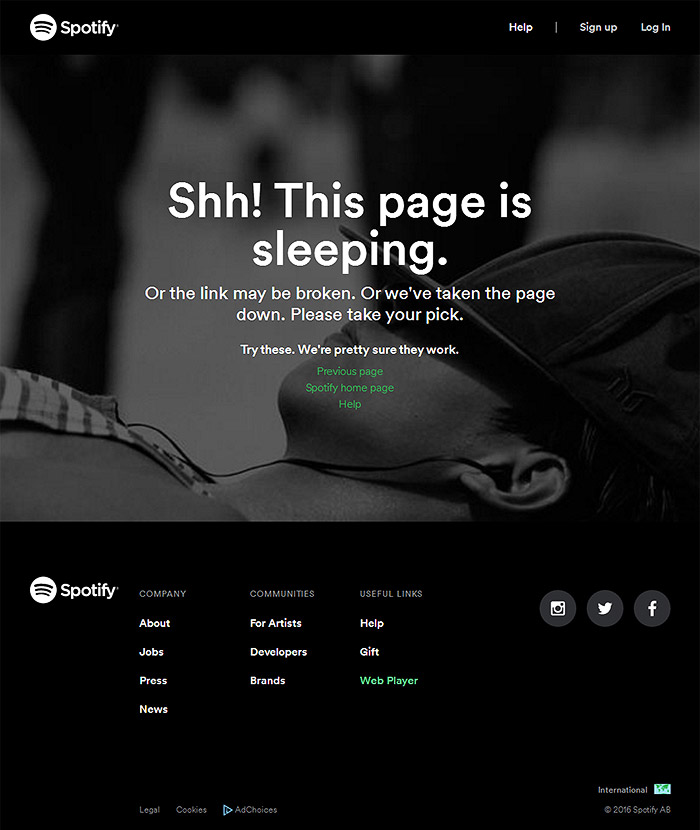 A clever one with nice text and image.